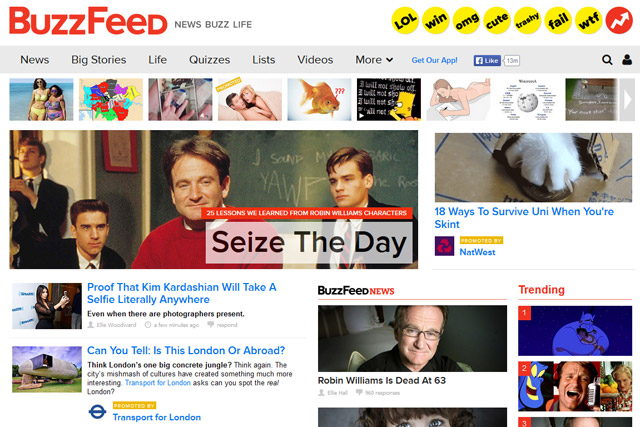 BuzzFeed signed the year-long deal which will see the two companies share their resources for mutual benefit in creative domains. It includes an adspend commitment which is thought to be worth tens of millions of dollars.
The joint venture will see a specialist team installed at BuzzFeed Motion Pictures, focusing on creating branded content for clients of WPP.
In return, WPP agencies will receive preferential media pricing for advertising campaigns.
BuzzFeed, which currently has 200 million unique users per month across nine international website editions, will also allow access to its data sharing technology database, Pound.
Rob Norman, the chief digital officer at GroupM, said: "We do not have a deal with other media companies that combines media, production and data all in one go.
"They're data-driven in terms of understanding data and applying it to media, but also in applying data to creativity and understanding how creativity performs."
The companies did not agree to exchange equity or invest in one another.
Greg Coleman, the president of BuzzFeed, added: "This is an exciting time for our company. Our audience is growing on and off platform.
"Our Motion Pictures studio is booming and now reaches 1.5 billion video views a month – from shorter than short form on Snapchat, to original scripted series."