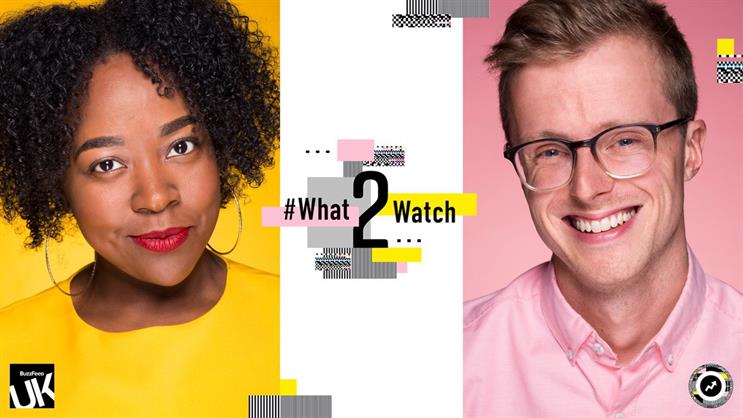 The show will be hosted by Buzzfeed's TV editor Scott Bryan (@scottygb) and social media editor Dionne Grant (@DionneGrant), and broadcast from Buzzfeed's London HQ.
It will begin this autumn on a date yet to be confirmed. The show will feature reviews, recaps, games, guest presenters and celebrity interviews. Twitter said that a sponsor for the show would be announced in due course.
Buzzfeed launched AM to DM, another live Twitter show based in the US, last August - but #What2Watch is the first from Buzzfeed UK.
Janine Gibson, editor-in-chief of BuzzFeed UK, said, "Our longstanding track record of talking about television on Twitter speaks for itself, so we're thrilled to translate this expertise into a studio show. Scott and Dionne will be perfect at bringing these conversations to life, be it gossip, memes, fury or, most crucially, what to actually watch."
Twitter's UK managing director, Dara Nasr, added that "TV in all its guises is one of the biggest and most vibrant conversations on Twitter."