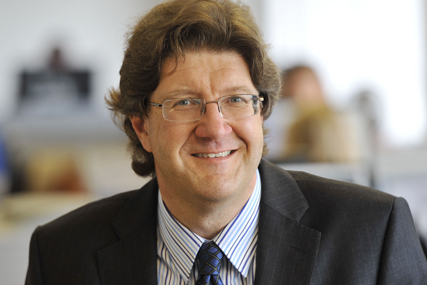 In the MacTaggart lecture at Edinburgh International Television Festival in August, BBC director general Mark Thompson said he was looking to cut senior managers at the organisation, "up to and including the executive board". The deputy director general role will be ditched.

In the 2009/10 financial year, Byford was paid a base salary of £475,000, with a total remuneration package of £488,000, up 0.6% year on year from a total pay of £485,000 in 2008/9.

BBC employees receive a redundancy payment of one month's salary for every year of employment, capped at two years' pay. However, the payout members of the executive board can receive is limited to one year's pay.

At Edinburgh, Thompson said: "We've committed to reduce senior manager numbers by a fifth by the end of next year. That's a minimum. If we can go further, we will, and we will look for reductions at every level in the organisation up to and including the executive board."

Following the announcement of Byford's departure, Sir Michael Lyons, chairman of the BBC Trust, said: "Mark's distinguished career has been characterised by his commitment to the BBC's services across the UK and he has played a key role in ensuring the BBC delivers a world class service for licence-fee payers.

"This has been particularly evident in his leadership of the BBC's journalism, where he has worked tirelessly to ensure the corporation retains and builds on its reputation for impartiality, accuracy and insight."