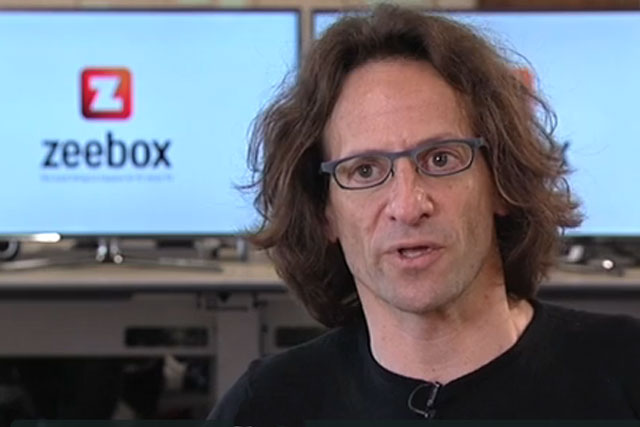 The zeebox apps for iPad, tablets and laptops allow users to see what their friends are watching and share, chat and tweet about what they think about the programming.
The Channel 4 deal will allow both Channel 4 and zeebox to explore how the zeebox app experience can be optimised by introducing specifically commissioned content to accompany 'Desperate Scousewives'.
Zeebox users will be provided with tailored interactive content from Channel 4 alongside the standard service features, such as related Twitter feeds, news, instant chat and information from Wikipedia.
The zeebox apps use "zeetags" to direct viewers towards related information and content about topics, people and places on screen.
The 'Desperate Scousewives' content will include a bespoke Twitter visualisation app, cast tweets, cast videos, music information through iTunes, as well as links to Scouse glossary and a Google map plotted with key Liverpool locations.
Jodie Morris, senior producer for entertainment, Channel 4 Online, said: "We know E4's core 16-34 audience are highly engaged with social media, and we have a track record of commissioning innovative online content that complements the on-air offering for our audience.
"This first partnership with zeebox will be a fantastic way of enhancing the appointment to view experience for our viewers, creating and curating online buzz around the show."
'Desperate Scousewives' starts on 28 November and to get the zeebox experience viewers can visit zeebox.com or download the free zeebox iPad app from iTunes.
Simon Miller, chief of product and content development of zeebox, said: "We are developing zeebox into the ultimate interactive companion for live TV by listening very carefully to the desires of TV viewers and to the needs of TV broadcasters.
"What they have both asked us for is a highly tailored and socially engaging fully internet-connected experiences for each show.
"We are taking the first exciting step with the always-innovative Channel 4 to open up the zeebox platform."
Follow Maisie McCabe on Twitter @MaisieMcCabe