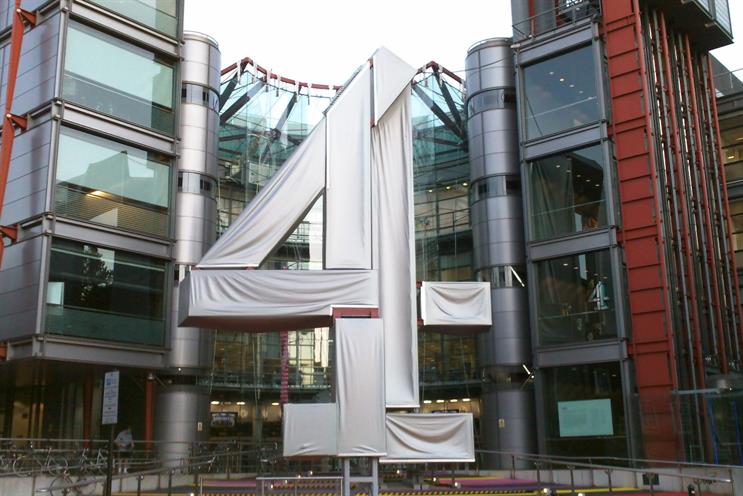 A strong second half of the year helped propel the wider TV advertising market to around 5% growth in 2013. However, Channel 4 is set to reveal largely flat revenues, although the sales house, which includes UKTV, still exceeded its £1 billion benchmark.
The financial fall follows a tough year for audience ratings at Channel 4, with no shows making the Top 100 most-watched, and significant slumps in specific parts of its scheduling.
The broadcaster's share of daytime audiences continues to struggle following the removal of children's shows from BBC One and BBC Two, to the dedicated CBBC and CBeebies channels.
Further falls were also apparent in prime time, down more than 5% during the year, with underperformances from some stalwart shows and lacklustre debuts from some new additions.
Channel 4 always intended to run up a deficit again in 2013, although it is not expected to be as large as the £29 million shortfall in its Paralympics-led 2012.
As part of its remit to challenge and innovate, the broadcaster invested nearly £430 million in original commissions last year.
Creatively, this investment resulted in a number of distinctive programmes, including 'Gogglebox', 'Educating Yorkshire', 'Southcliffe', 'Murder Trial' and 'Richard III: King in the car park'.
Jay Hunt, Channel 4'' chief operating officer, can also point to an unprecedented level of critical recognition for its 2013 programming, which has resulted in the broadcaster receiving a record 27 Bafta nominations. as well as winning nine RTS Programme awards – both more than any other channel.
And while comparisons with its Paralympic year were always going to be tough, Channel 4 has managed to largely hold its share of its core 16- to 34-year-old demographic.
Nevertheless, chief executive David Abraham will welcome the broadcaster's stronger start to 2014, with the likes of 'Benefits Street' and 'Fargo' helping to lift share of viewing in peak time (7pm-11pm) up 2% year on year, with E4 up 5%.
Channel 4 is hoping to maintain the momentum over the coming months with a raft of new shows, including 'The Island', touted as Bear Grylls' ultimate survival experiment, and observational student documentary series, 'Freshers'.
In addition, the spring and summer schedules will feature the return of popular shows, such as historical drama, 'The Mill', Dennis Kelly's critically acclaimed drama, 'Utopia', and the Ricky Gervais comedy, 'Derek'.