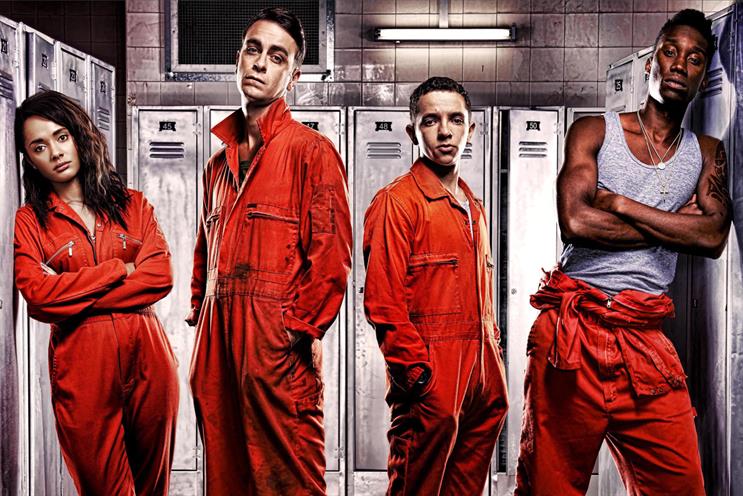 It's easy to see now why Channel 4 was determined to expend so much more energy on its "upfront" presentations (last Thursday) than on its 30th anniversary celebrations (on 2 November).
This is an institution determined to look forward rather than back – and its all-day extravaganza at Tate Modern last week didn't just unveil the broadcaster's 2013 programming plans, it also set itself up to address some of the big-picture issues facing the TV industry as a whole.
And there were a lot of digital platform and online ad initiatives announced here. Almost too many, in fact, to absorb in one go.
For instance, C4 claims that, in 2013, it will become the first commercial broadcaster to launch free ad-supported offline catch-up viewing, enabling viewers to download and watch content on the move on their smartphone or tablet. It also unveiled a service allowing you to pause viewing on one platform and resume watching on another device. And you'll be able to watch the live "broadcast" stream of all the group's main channel brands on both iOS and Android devices from early 2013.
And then there were the data initiatives. For instance, C4 has more than six million registered online customers – and one of its new targeting products, called Adapt, will allow advertisers to reach logged-on users according to parameters based on age, gender and location.
Everyone at the broadcaster has clearly been very busy. But you can also see why some observers, while welcoming all of these initiatives, are also somewhat sceptical about how relevant they are to C4's immediate needs.
Online revenues won't amount to much in the short or even the medium term. Meanwhile, C4 has to punch its weight in a fearsomely competitive broadcast TV market – and let's not forget it had a patchy record last year in terms of programming and audiences.
So, should we be optimistic about its general prospects for next year? Amice Lock, the managing director of the content specialist Liquid Thread, says she liked the programming side of the upfronts (which included staples such as Jamie Oliver and Misfits, as well as an investment in fresh drama). Lock also says C4 is well-placed in data and innovation. But she'd have liked more specific suggestions about how clients might buy into the vision.
She explains: "Some of the panel debates tended to be a bit generic. Channel 4 people tended to talk about technology rather than how we might make the best use of that technology. They are hoping that agencies and visionary clients are ready to take a leap of faith. I came away thinking that perhaps we on the agency side are the only ones asking practical questions."
But these, Lock emphasises, are minor quibbles. On the whole, she was impressed – and the programming presentations underlined the notion that C4 is still the most distinctive and meaningful brand in the TV market. That has to stand it in good stead, she suggests.
And Adam Turner, the deputy managing director of OPera, also says he was impressed by the sum total of the day's offerings. He reveals: "The programming content on show was good and its presentation was slick. Channel 4 is doing the right things in the online space. So I'd argue there's every indication that it's facing the longer-term challenges in the right way."
However, John Davidson, the head of trading at Starcom MediaVest Group, is slightly more inclined to reserve judgment. He says: "It would be fair to say that the programming presentation was distinctively robust and encouraging. But it's also worth stating that it needed to be encouraging."
In other words, C4's programming performance, in the post-Big Brother era, has not always been convincing. He adds: "Commitment to drama looks to have been scaled up; but Channel 4's performance in this area has been highly erratic and sometimes below expectation – Secret State, though critically acclaimed, is one example of this. If the proclaimed golden era of drama arrives, it will have been long overdue."
But David Wilding, the head of planning at PHD, argues that you have to give credit where credit is due. He states: "I think the whole thing was refreshing. Where the new online video-on-demand ad products are concerned, for instance, they're putting a lot of things out there to see what works. And yes, it's true that it's up to agencies to make this sort of thing work – but I see no problem in
that. The message is: 'Look, we can do all this stuff. Come and talk to us.' Channel 4 is taking a lead – and that has to be applauded."