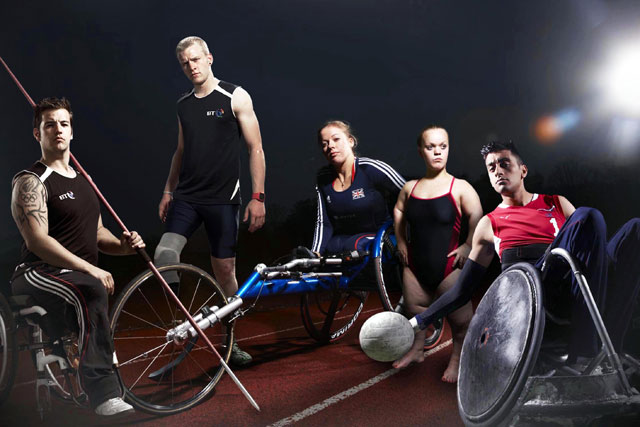 In a major boost for the commercial broadcaster with a strong public service remit, Channel 4 was awarded the multi-platform broadcast rights by The International Paralympic Committee (IPC) tonight.
The broadcaster, led by chief executive David Abraham, has pledged to provide round the clock coverage of the Games with a minimum of 200 broadcast hours across its portfolio. Channel 4's commitment will include live coverage, highlights and the return of The Last Leg which was a huge hit with viewers over the summer.

Abraham said: "The London 2012 Paralympic Games was a landmark moment in the history of broadcasting Paralympic sport. Not only did Channel 4's coverage reach record audiences but, more importantly, it had a meaningful and positive impact on UK attitudes to disability and disability sport in general.

"I'm delighted that we have the opportunity to build on this achievement over the next four years and to work alongside the IPC to deliver both the Winter Games from Sochi in 2014 and the Summer Games from Rio in 2016."

As part of the agreement Channel 4 will also screen over 45 hours of coverage from the Sochi 2014 Paralympic Winter Games - the most ever by a British broadcaster. The broadcaster will also show coverage of major international para-sport events. This will include July's IPC Athletics World Championships from Lyon, France and August's IPC Swimming World Championships which will take place in Montreal, Canada.

Channel 4 will also build on the three live streams of coverage it offered for London 2012 on digital platforms and, in total, will broadcast over 500 hours of coverage from Rio.

Sir Philip Craven, president of the IPC, said: "They have promised to build on this fantastic work over the next four years and we look forward to working with them as they help contribute to the IPC's vision of enabling Paralympic athletes to achieve sporting excellence to inspire and excite the world.

"This is the first time the IPC has agreed a two Games deal with a TV station and I would like to thank Sochi 2014 and Rio 2016 for their support and co-operation. To sign up such a high quality broadcaster so soon after the conclusion of the Games underlines the growth of the Paralympic Movement and the significant impact London 2012 had."

In addition to building on its acclaimed coverage of London 2012, Channel 4 has also committed to continue its award-winning marketing campaigns over the next four years, and create a theatrical documentary, supported by Film 4 Production.

Carlos Arthur Nuzman, president of Rio 2016, said getting Channel 4 on board "gives us the assurance we will continue to learn from London and that we are on the right track to take the Games to a new level".

Channel 4's coverage of London 2012 has been credited by the British Paralympic Association for showing other broadcasters around the world that there is a real market for Paralympic sport, with chief executive Tim Hollingsworth calling 2012 a "ground breaking year".


Follow @DurraniMix