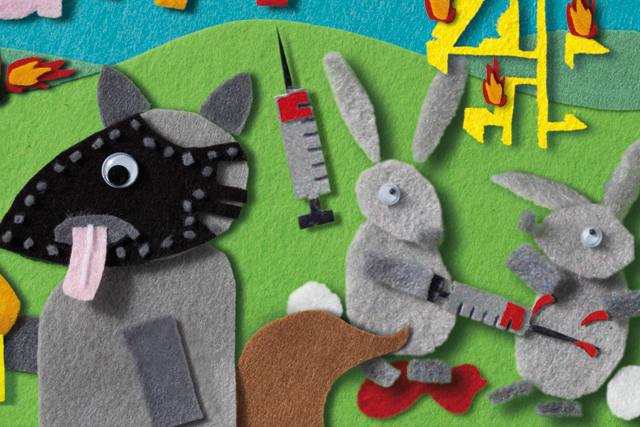 The ad, created in-house by Channel 4, featured a picture of Boyle's head next to the show's title, 'Frankie Boyle's Tramadol Nights', written and illustrated in the style of the fabric craft toy, Fuzzy Felt.
The poster featured felt images of rabbits and badgers firing guns, wielding bloody chainsaws and using needles.
The Tramadol Nights ad in full
The ad received 13 complaints who called it offensive, irresponsible and likely to cause distress because of the strong reference to drugs and violence with the use of a child's toy.
Channel 4 said that the ad was supposed to be "comedic and surreal", clearly advertising a post-watershed TV programme featuring Boyle, a comic well known for his controversial humour,
The ASA said the ad's exaggerated "stylised and fantasy-like" images would not cause children to perceive them as real or to interpret them as a reflection on reality, and it did not deem the ad irresponsible or likely to cause widespread offence.