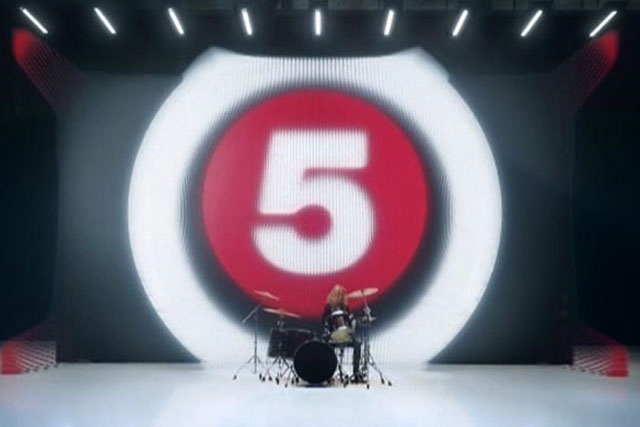 The milestone came as Channel 5's highlights of the Ashes cricket, together with its perennial reality TV achiever, Big Brother, secured a 5% share of total viewing, including its +1 timeshift service.

In the same period Channel 4's network, including Channel 4+1, managed a 4.94% share in what continued a notably poor run for the broadcaster.
It builds on a week earlier (8 July-14 July), when Channel 5's flagship channel attracted 4.7% of total viewing, while Channel's 4 main channel attracted just 4.3%.

The July figures mark the first period on record that Channel 5 has beaten C4, according to live data.
Last week's success says as much about Channel 4's sluggish performance as it does about growth at C5. Channel 5's share was up 9% based on the same week last year, while C4 was down 22% year on year and 1% week on week.
Ben Frow, director of programmes at Channel 5, said: "We've been working really hard to give viewers what they want and we are really glad that they have been enjoying our progress."
This year's Big Brother is currently averaging at 1.5 million (live+Vosdal) which is 6% up on last year, rising to 16% in terms of share (7.9 versus 6.8).

Nick Bampton, commercial director of C5, called for media agencies to take note of the ongoing success of the network, which last year was also the only terrestrial channel to have increased its share of ads watched by 16- to 34 and ABC1 audiences.

"Ive been asking agencies for a long time to re-evaluate the investment ratio of Channel 4 to Channel 5," he said. "This latest audience share news is further evidence that Channel 5 currently does not receive the investment in ad spend it deserves.

"The funny thing about the TV market is you don't get paid on performance. Most of it is set at the start of the year."

A Channel 4 spokesperson said: "Channel 4 has a unique remit which is quite different to that of Channel 5, it requires us to broadcast distinctive programming which appeals to the tastes and interests of a culturally diverse society. Over 2013 the channel has been the home to wide range of critically acclaimed programming, including recent hits like the Murder Trial, Skint, Dates and The Returned. This content has both delivered to the remit and achieved audience success."