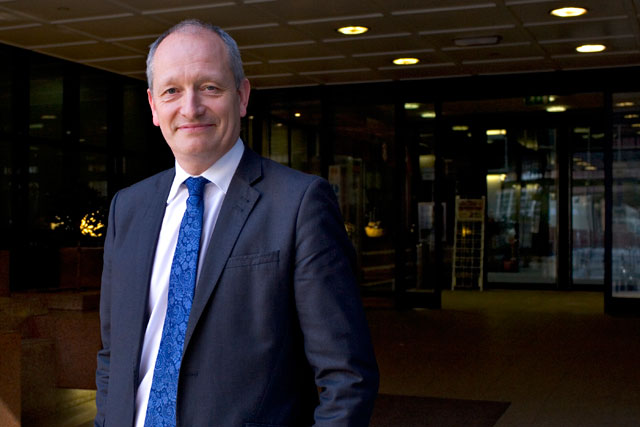 Jeff Ford, Channel 5's director of programmes, knows his station is an easy target. It's never been fashionable among the media buying community, traditionally used first and foremost to deliver cheap frequency. But over the past three weeks, Ford has delivered a reason for advertisers, agencies and viewers to perhaps reconsider their prejudices.
Celebrity Big Brother will end a successful three-week run when it finishes tonight (Thursday). Over the course of the series, it regularly attracted an audience of more than two million viewers, something only usually achieved on Channel 5 by films, football and US acquisitions.
Big Brother was a staple of Channel 4's schedule for 11 years. In its new incarnation, presented by the former winner Brian Dowling, Channel 5 has jettisoned all Channel 4's former chatter of "social experiment" in favour of simple fun and entertainment.
"All of a sudden, there is a re-examination of 5," Ford says. "I think that if Big Brother has done that, then that's a marvellous achievement. It's a fun entertainment piece, which everyone seems to be enjoying greatly. It's a great match in that way - it doesn't look silly in the schedule; it looks like it's been there forever."
The wider struggle beyond the media buying industry that Ford and Channel 5 are up against was demonstrated at the Edinburgh International Television Festival. The comedian Ricky Gervais was asked if he would ever work for Channel 5. "Don't be silly," he responded.Ford was not impressed.
"We don't get the chance because people always want to put us down," he told a packed room of production executives, broadcasters and journalists the next day. "Ricky Gervais doesn't want to give us a chance. But why? We're trying to improve our channel and get it to a better place."
One week later and with his characteristically self-deprecating wit, Ford jokes that he and Gervais are "actually really good friends". "He's coming over at the weekend," he quips. The comment exemplifies Ford's approach. While he takes his role seriously, he is not afraid to laugh about things.
Ford acknowledges that Channel 5 has suffered from an "identity crisis" over the past five or six years, and for a variety of reasons. Redundancies and a merry-go-round of programming chiefs combined with an owner in RTL that was unsure of its commitment and reluctant to invest. Add to that a recession and the public perception was that the channel "wasn't particularly good".
Northern & Shell's purchase of Channel 5 from RTL for £103.6 million in July 2010 ushered in a new phase. Ford is the only executive left from the old guard. He was promoted to director of programmes from director of digital and acquisitions in August last year when seven of the broadcaster's nine-strong executive board left the company. The other survivor, the sales director Kelly Williams, joined ITV last month.
Ford's journey to the top programming job at Channel 5 started when he worked out, aged ten, that someone must have had to buy Columbo because it was an American show. He worked his way up from film buyer at ITV to director of acquisitions at Channel 5 and then Channel 4, before returning to Channel 5 as one of the then new chief executive Dawn Airey's first big hirings in 2008.
Ford is aware of the mixed reputation of the Northern & Shell chairman and owner, Richard Desmond, but is nothing but positive about his boss. "Richard has a mantra of wanting to be successful," he says. "He wants to make businesses work. He's interested, enthusiastic and, as far as I'm concerned, all those things are very great."
Despite his reputation as a cost-cutter, Big Brother shows that Desmond will put his hand in his pocket. "Richard is going to be investing more because he knows it's the way to get audiences," Ford says. "It's very risky. Spending more money doesn't necessarily mean you are going to get higher ratings but, if you don't, it is a lot harder."
Desmond's investment in Big Brother has attracted interesting partnerships with brands such as Domino's Pizza and Touchstone Pictures, and Ford says his team and their counterparts in sales work very closely together to make sure they both know what opportunities there are: "Programming does not sit on its floor thinking: that's it, we've done our job. We all have to work together; it's absolutely part and parcel. It can't be any other way."
There's certainly plenty of variety in upcoming formats. Confirmed series include World's Toughest Truckers, a co-production between WPP's Group M Entertainment and Dragonfly ("I think we own trucks," Ford explains); The Brigade, a "really strong piece about the British Army"; and a fairground documentary, The Showman.
Ford's reputation for partnership extends to producers. "Jeff is a great partner," Richard Foster, the managing director of Group M Entertainment, says. "He's very collaborative and very open. He's a very charming character but he's got a real determination to achieve his vision."
Ford has a clear idea of what Channel 5 should be, and that it should find its own path. "Channel 5's not really for the chattering classes, if I'm perfectly honest," he explains. "We don't live there, thank you very much. We live in a modern UK and we service the needs of those people."
THE LOWDOWN
Age: 52
Lives: Hertfordshire
Family: Wife and two children
Hobbies: Films, gardening, being away in my 1965 split-screen Volkswagen camper van
Favourite media: Celluloid
Favourite TV programmes: Celebrity Big Brother, Dad's Army and The Inbetweeners
Motto: Be nice to people.