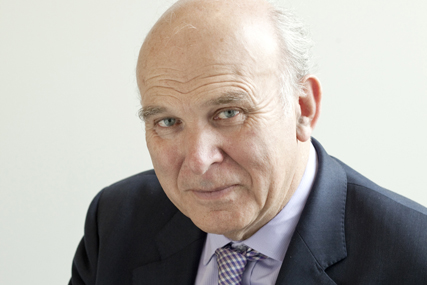 The Department for Business, Innovation and Skills (BIS) said the intervention was made on the basis of the submissions and information that Cable has received regarding the proposals.
Media regulator Ofcom now has until 31 December to assess the public interest consideration of media plurality in relation News Corp buying the rest of Sky and submit a report to Cable.
Opposition has mounted against the merger and last month a collection of media owners, including Guardian Media Group, Telegraph Media Group and BBC director-general Mark Thompson, wrote to Cable to ask him to intervene.

The merger needed to be registered with the European Commission due to the size of the two media owners involved, despite the fact the impact will be felt in the UK only. The EC has until 8 December to announce its own decision.

Cable said: "On the basis of the information and submissions available to me, I have decided that it is appropriate to issue an intervention notice in this particular case.

"The independent experts at Ofcom will now investigate and report to me on the media plurality issues that may arise from this proposed acquisition."

Once Cable has considered Ofcom's report, he will make a further decision on whether or not to refer the matter to the Competition Commission.

Cable's intervention is under Section 67 of the Enterprise Act 2002.
News Corp formalised its intention to buy the 60.9% of Sky it does not own by filing the proposed acquisition with the European Commission yesterday, as first revealed by Media Week.
In a statement issued after Cable's intervention, News Corp said: "News Corporation is confident that the proposed investment will not adversely affect media plurality in the United Kingdom and looks forward to discussing any substantive issues with the relevant authorities."

News Corp made its first move for Sky in June when it pitched an offer at 700p a share or £7.8bn in total. The independent directors of Sky rejected the offer as too low, but said they would consider a higher offer should the deal get regulatory approval.

Last month, BSkyB chief executive Jeremy Darroch admitted the satellite TV company has so far spent £2m in less than four months on "advisory fees" relating to News Corporation's bid to take full ownership.