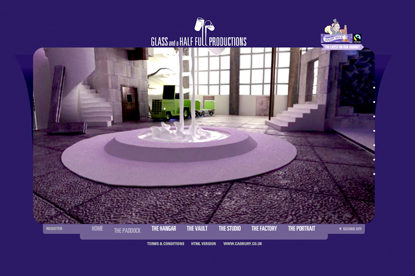 The agency will work on a project-by-project basis and has initially been charged with developing Cadbury's main UK website.
As part of the original brief, LMFM will create a new section of the site, designed to inform consumers about the brand's latest product developments. The appointment comes just weeks after Frances Dovey, the interactive and emerging media manager at Cadbury, left to set up a consultancy company.
Cadbury already works with a number of different agencies across its digital marketing business. These agencies have traditionally worked with the company on a product-by-product basis, although some, such as AKQA, also work on projects that promote Cadbury's general brand positioning.
Tom Bazeley, the managing partner at LMFM, said: "Cadbury has already shown how creatively and commercially rewarding digital can be. We hope to build on this with innovative and creative digital advertising."