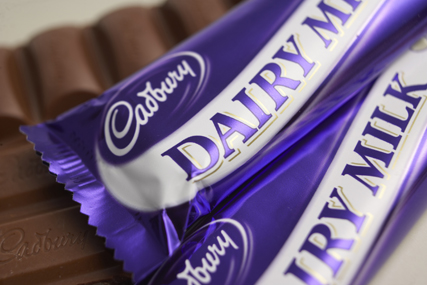 UK Uncut, part-run via social network Twitter, has prominently featured Kraft's proposal to move Cadbury's headquarters to Switzerland to reduce its tax spend.
Kraft bought Cadbury for £11bn earlier this year, while Kingfisher, which owns the B&Q DIY brand, is said to be considering a new venture to move its brand licensing offshore to save an estimated £30m in tax.
At the weekend UK Uncut sucessfully closed the flagshop Topshop store on Oxford Street in London, and a number of other stores around the country.
Arcadia was chosen because chief Sir Philip Green agressively moved to reduce the group's tax spend, but also advises the coalition.

Similar protests have been made against Vodafone and Boots stores - both companies have also come under fire for tax avoidance.
The UK Uncut movement said savage cuts to the public sector by the coalition government could be reduced if large corporations continued to pay UK tax.
A UK Uncut spokesman said this morning: "There are so many possible targets - no-one should feel safe.
"As long as we can think of a way to take action, then that's what we will do, but decisions [on the next target] have not yet been taken."

The spokesman said UK Uncut was a "Grass-roots organisation," and the opinions on the Twitter feed should be taken as representative of the feelings of participants.
A Kingfisher spokesman said: "Kingfisher is looking at the possibility of creating a new entity to administer a new collection of own-brand product ranges as the business replaces 150 own brands sold around the world with a cross-group range of around 10. The locations considered for this entity would include the UK."