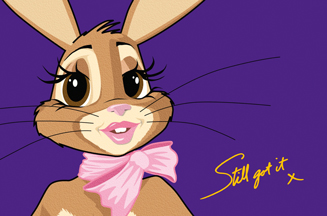 The animated rabbit has not featured in advertising for eight years. The look of the rabbit, in the ads which break this month, has been updated for 2009. The rabbit is curvier and is now wearing make-up. The strapline is 'Still got it'.
The move coincides with a packaging redesign aimed at making the product more upmarket.
It retains its yellow and purple colour scheme but features more flowing lines which Cadbury claims will more clearly communicate the softness of the caramel.