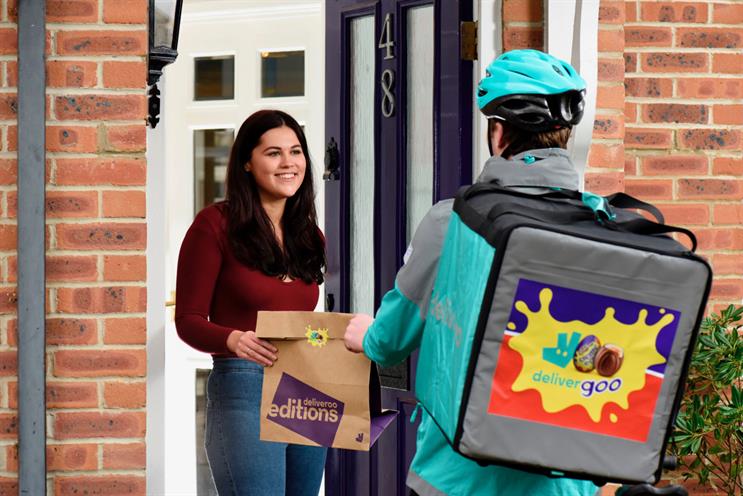 Dubbed "Delivergoo", the service is the brainchild of agency Elvis and is available in four cities — London, Leeds, Birmingham and Brighton — from 8 to 14 February between 1pm and 5pm.
The sweet of tooth can pay just £6 for recipes that have been tried and tested at the Creme Egg Camp in London's Shoreditch.
Each dish is designed for two to share. The "Fire-pit toastie" features crispy toasted bread with a gooey inside, while the "Forest-top fongoo", plays on a fondue, a dish that lets customers dip breadsticks into melted Creme Egg.
Neale Horrigan, Elvis's managing partner, said: "The product is always at the very heart of everything we do, so having fun creating recipes on our social channels has always a big part of any Creme Egg campaign. But this year we wanted to go one step further by partnering with Deliveroo so that more people in more places actually get the chance to try these creations."
Cadbury launched its Creme Egg Camp in January at a wooden hideaway in Old Street. Tying in with confectioner's "Hunting season" campaign, all proceeds were donated to the Prince's Trust Charity.