Cadbury Dairy Milk Buttons "Memory lane" by Fallon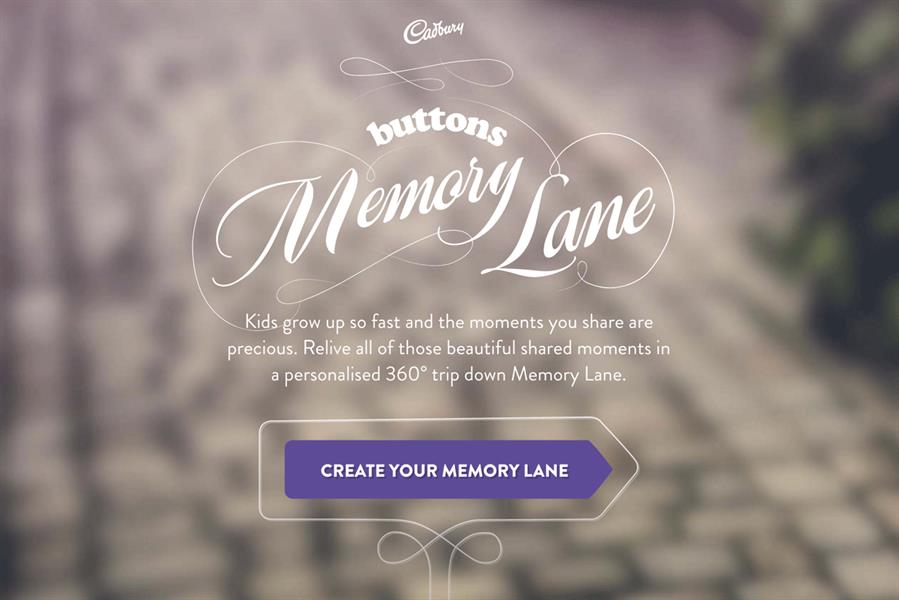 Cadbury Dairy Milk Buttons has launched "Memory lane", an online tool that lets users embed photos of loved ones into a 360° VR video.
The experience is set on a quintessentially British street in Colchester, where users can embed pictures of their family memories into shop windows, signs and street furniture.
The service is available at Cadbury Button's purpose built Memory Lane site. Users are encouraged to tweet their reactions to @CadburyUK using the hashtag #ButtonsMemoryLane.
The activity was created by Fallon in partnership with AOL's Partner Studio team and MediaMonks fleeting.