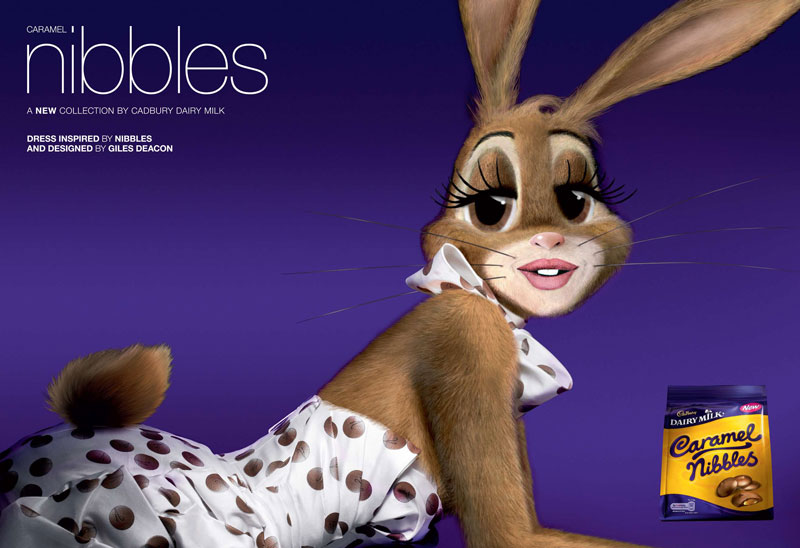 The Caramel Dairy Milk bunny is back in a new campaign by Fallon London, to promote the launch of Cadbury's new Dairy Milk Caramel Nibbles, and she's wearing designer.
Giles Deacon, GQ magazine's designer of the year 2009, created a dress exclusively for the iconic bunny by taking inspiration from the new Nibbles.

The campaign will mix outdoor and women's consumer lifestyle print media as well as targeted digital activity taking place throughout October to the beginning of November.