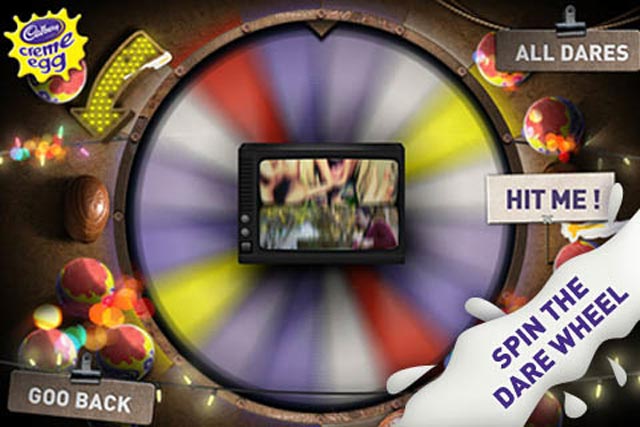 The free app supports Cadbury's multimillion-pound 'Goo Dares Wins' campaign, part of its 'Spots V Stripes London 2012' initiative.
The 'Goo Dares Wins' app, by digital agency CMW, is available on iPhone and Android phones. It encourages consumers to carry out dares from the main Creme Egg website.
Dares include using Creme Egg fondant as a facemask, crushing a Creme Egg between the toes, and spelling out the word "goo" with the fondant. App users can upload photos and videos of themselves carrying out the dares.
Creme Egg was the first Cadbury brand to be leveraged as part of the confectioner's high-profile 'Spot v Stripes' initiative, which encourages the nation to play.
In January, Fallon rolled out a TV ad for the 'Goo Dares Wins' campaign, featuring a Creme Egg creating dares for the public. A following ad, taken from the website, featured a fan carrying out the dare.
Cadbury is currently reviewing the digital strategy for 'Spot v Stripes', as it is understood to have been criticised internally for failing to engage consumers.