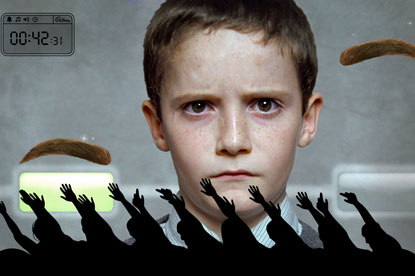 Cadbury and its content agency Drum PHD, which has created an interactive game, will ask music lovers who are attending the 95.8 Capital FM Jingle Bell Ball to participate in a live event linked to the ad.

Concert-goers, who will be watching acts including Lily Allen and The Saturdays, will be asked to move from side to side and wave their arms to direct and control falling eyebrows on a giant screen.

The game rolled-out at cinemas earlier this year but the O2 setting, with up to 20,000 people attending both nights of the Jingle Bell Ball, is the largest live environment for the game so far.

Lucy Evans, the senior brand manager at Cadbury Dairy Milk, said: "We wanted to give people some more 'eyebrows' fun this Christmas and the Jingle Bell Ball gives us the perfect opportunity to do this."