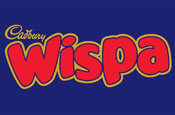 The 80s themed website allows visitors to win great 80s prizes and create a personalised viral animation game to share with their friends.
The website also includes a history of the product and an external link to Flickr, which features an 80s 'Hall of Shame' gallery of fashion and hair faux pas. The website was designed and created by Brave.
Wispa is the first Cadbury brand to ever have been re-launched as a result of consumer demand. The brand launched in 1981 and was axed in 2003. More than 14,000 Facebook fans alone have campaigned to persuade Cadbury to bring Wispa back.