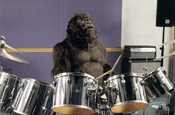 The Is there a carnival in the box? campaign uses an prize draw mechanic requiring participants to enter in the last four digits on the into a microsite or via SMS. Dairy Milk, Double Decker, Twirl, Boost and Crunchie are among the brands included.
The campaign was created by Elvis Communications.

Top prizes include a trips to various carnivals around the world such as Rio de Janeiro, New Orleans and Hawaii. Other prizes include Nintendo Wiis and Cadbury products.

The promotion runs until May with a prizes draw running every month from December.