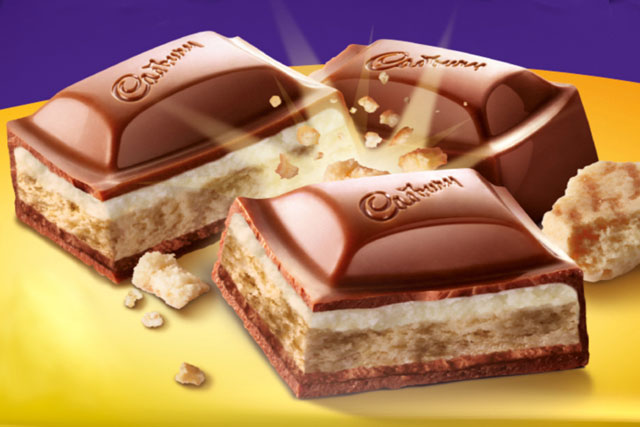 The food giant unveiled the two new bars on Twitter and its Cadbury UK Facebook page and its Google Plus Page today (6 September).
It is also running a campaign from Dairy Milk's Twitter account. It has bought a Promoted Trend "#newcadburydairymilk" to advertise the bars and has run a series of tweets, including an image of the new bars.
Earlier today, Cadbury was tweeting for followers to return to its page at 11am to find out how to receive a free Golden Biscuit Dairy Milk sample.
It has now created a tweet asking followers to tell it what the scrambled words 'YOCAHOSCTATELT', are, to win a sample.
The Golden Biscuit Crunch bar is being positioned as something to dunk into tea, while the Toffee Popcorn is being touted as the accompaniment for a night in with a movie.
The bars hit some stores this week, priced at £2.25 for the 200g Cadbury Dairy Milk Golden Biscuit Crunch and 150g Cadbury Dairy Milk Toffee Popcorn.
Cadbury recently revealed that since the start of the year, its social media activity around the Olympics has added 2.5 million fans and followers to its UK social media channels on Facebook, Twitter and Google+, which are dedicated to the Games content.
Jerry Daykin, social media and community manager at Cadbury London 2012 and Kraft Foods Europe, told Marketing that paid-for promotions on Twitter have been effective for the brand for reaching a mass audience.
Daykin said: "Growth in social has been organic, but as an FMCG brand, we are all about scale, reaching millions of people and that is hard to do without having some level of Twitter media."