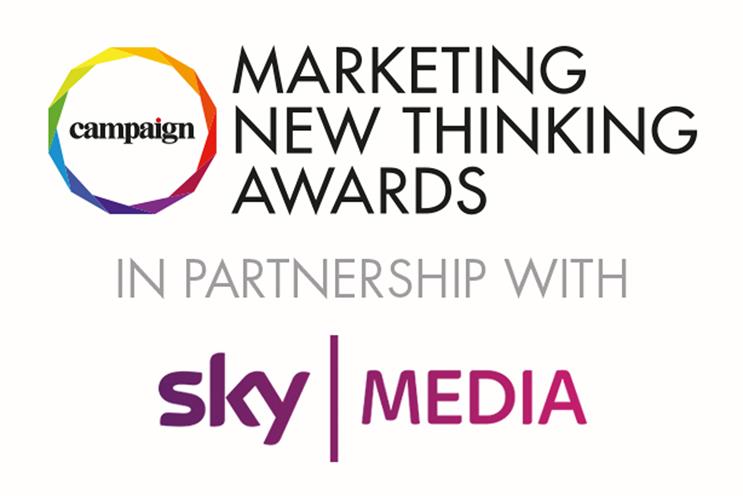 Cadbury is shortlisted with VCCP in Brand Evolution and Creative Excellence: The Big Idea for "There's a glass and a half in everyone", and in Live Brand Experience for "The Glass and a half shop".
Domino's is also shortlisted with VCCP in Brilliance On A Budget and Content Excellence: Standalone project for "Domino's recovery channel", and in The Chatbot for "Dom Juan".
VCCP – shortlisted nine-and-a-half times in total – is also nominated twice with Amnesty International, and twice with O2 – with one of these two a joint entry with Havas Media.
Nike is shortlisted with Mindshare for "Nothing beats a Londoner" under three categories: Brand evolution, Content excellence: best campaign and Social storytelling. Mindshare is shortlisted twice more, with IHG Crowne Plaza and Grow@Mindshare.
The other agencies with the most appearances on the shortlist are Manning Gottlieb OMD, with six, MediaCom with five (three of which are for joint entries), Mother with five, and Havas Media, Lucky Generals and Total Media with three apiece.
The Marketing New Thinking Awards, now in its fourth year, takes place on Wednesday 26 September at One Marylebone in London. Tickets are available to buy here.
Claire Beale, editor-in-chief of Campaign, said: "It's brilliant to see such an array of brands from all the major sectors demonstrating such an innovative mindset in their strategy, creative and execution. The Marketing New Thinking Awards are about celebrating those brands and agencies that are setting the agenda for the future, and this shortlist reflects exactly that."
The full shortlist
Category

Agency/entrant

Brand

Agency team of the year
George P.Johnson
GPJ UK Digital Team
Latimer
Latimer
Mindshare UK
GROW@Mindshare
the7stars
the7stars
AR/VR excellence
MediaCom
The Coca-Cola Company/Fanta
The Distillery
Voluntary Services Overseas/International Citizen Service
Best in-house innovation
A Million Ads
A Million Ads
Mail Metro Media
Mail Metro Media
Best use of tech
Initiative and Mubaloo
Amazon
MediaCom, Mobsta, Ubiquitous
American Airlines
MediaCom, Ogilvy
British Gas
The Trade Desk
The Trade Desk
Brand evolution
Mindshare UK
Nike
Mother
Diageo / Baileys
Red Brick Road
Beano Studios
VCCP
Cadbury
Brand team of the year
Guardian News & Media
Guardian News & Media
Northumbrian Water Group
NWG In House Marketing Team
The KISS Network Team
The KISS Network Team (Bauer Media)
Brilliance on a budget
Manning Gottlieb OMD
Starbucks
Manning Gottlieb OMD
The Royal Mint
Mother
KFC
Total Media
Motorola
VCCP
Domino's
Connecting with culture
CBeebies
CBeebies
Premier with UNILAD
Durex
The Corner London / Jigsaw
Jigsaw
Content excellence: best campaign
Google/Essence/OMD
Google Pixel 2
Havas Media
Beats
Lucky Generals
Hostelworld
Manning Gottlieb OMD
Age UK
Mindshare UK
Nike
Ogilvy
VOXI / Vodafone
Content excellence: standalone project
CBeebies
CBeebies
VCCP
Domino's
Creative excellence: the big idea
adam&eveDDB
Marmite
Havas Media, with VCCP
O2
Lucky Generals
Yorkshire Tea
Mother
KFC
VCCP
Cadbury
VCCP
O2
Data creativity for brand building
Grand Visual, Goodstuff, Talon
Hiscox
MullenLowe Group UK + The Romans
Diageo/Gordons
Effective long-term brand building
Mother
IKEA
Total Media
Nakd
International branded content/campaign
Lucky Generals and Amazon D1
Amazon
WeAreFearless and Golazo
Bridgestone
Live brand experience
ITV, Sky, Channel 4 & Thinkbox
ITV, Sky, Channel 4 & Thinkbox
MediaCom, The Big Kick, Frank PR
Suntory/Lucozade Energy
TOPSHOP (Supported by Fat Unicorn and Your Studio)
Topshop
VCCP
Amnesty International
VCCP
Cadbury
Marketing for good
adam&eveDDB
Lloyds Bank
Anomaly
Cancer Research UK
Havas Media
PayPal
Manning Gottlieb OMD
Age UK
VCCP
Amnesty International
Verbalisation Ltd
Global Coalition Against Daesh
Media team of the year
MediaCom
n/a
UNILAD
UNILAD
Power of partnership
FleishmanHillard Fishburn
Crocs
Latimer
VOXI by Vodafone
Mindshare UK
IHG Crowne Plaza
Social Chain
Superdry
Social storytelling
Manning Gottlieb OMD
Starbucks
Mindshare UK
Nike
Mosquito Digital
Zoflora
Smart Energy GB
Smart Energy GB
Social Chain
Sky Bet
Targeting excellence
Manning Gottlieb OMD
Virgin Trains
Medialab [in collaboration with Open and Good Innovation]
Scope
Total Media
Kwiff
The chatbot
Lidl UK
Lidl UK
VCCP
Domino's