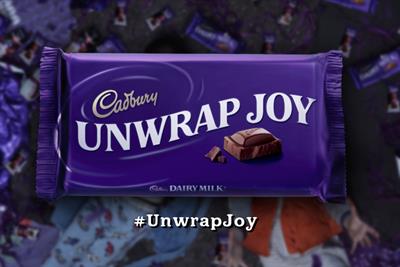 The chocolate brand moves from 11-year incumbent Fallon London, which did not repitch. VCCP pitched against Fallon's sister agency, Saatchi & Saatchi, as well as Ogilvy & Mather London and Wieden & Kennedy London.
VCCP will lead Cadbury's global brand strategy and creative direction, and act as the full service partner agency for the Cadbury portfolio in the UK & Ireland.
Meanwhile, Ogilvy & Mather has picked up the Australian and New Zealand markets from Saatchi & Saatchi.
Ogilvy & Mather also retained the Cadbury account in Canada, the Middle East and Asia.
Mondelez, which called the pitch in March, appointed Francesco Vitrano as Cadbury's top UK marketer in July last year, replacing Matthew Williams.
Fallon was behind the famous "Gorilla" ad from 2007, and brought back the Milk Tray man last year. The agency first won a place on the confectioner's roster in 2006, adding more brands over the following years, including Dairy Milk, Milk Tray, Creme Egg, Crunchie and Double Decker.
Mondelez, then part of Kraft Foods, acquired Cadbury for £11.5bn in 2010.

Ben Wicks, director of marketing at Cadbury, said: "We are excited to partner with VCCP to write the next chapter in the brand's famous advertising history. I look forward to evolving the creative direction of the brand and creating some truly exceptional work going forward."