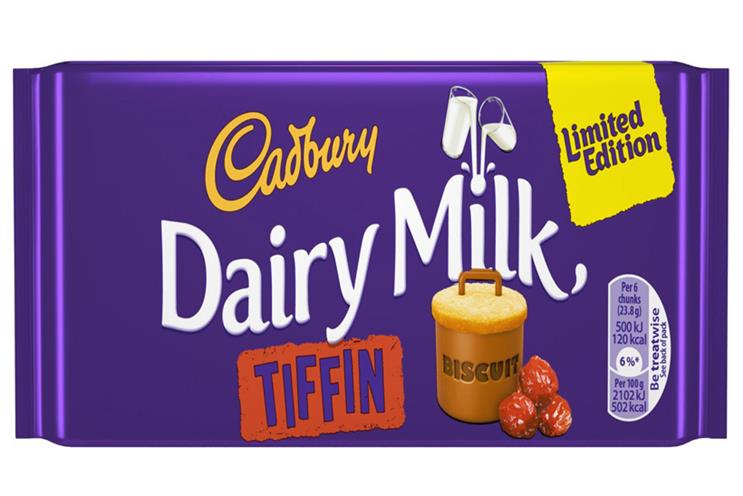 Last year the Tiffin was brought back in a limited edition of three million bars. Cadbury brand manager Katrina Davison told the Daily Star that the response to the promotion was "incredible" and led to the decision to bring back the bar permanently.
She added: "With so many fans campaigning for its permanent return on social media, we just knew we had to bring it back for good this time."
The 200g bar will go on sale from 1 August. The Tiffin will contain Dairy Milk chocolate, biscuit and raisins and will cost £2.49.
The Tiffin bar was launched in 1937 and discontinued twice due to poor sales. Cadbury stopped selling it in 1972 but brought it back from the dead in 1985, before again dropping it in 2003.
Cadbury is no stranger to resurrecting brands. In July 2009, the confectioner relaunched its Curly Wurly, Fudge, Chomp and Freddo brands, with packaging inspired by their original designs. Fudge was the oldest of the brands, launching in 1948. It was followed by Curly Wurly in 1971, Freddo in 1973 and Chomp in 1989.
Last month, Cadbury appointed VCCP as its lead global agency. The Mondelez-owned brand moved its account out of 11-year incumbent Fallon London, which did not repitch for the business. VCCP pitched against Fallon sister agency Saatchi & Saatchi, and Ogilvy & Mather and Wieden & Kennedy London.