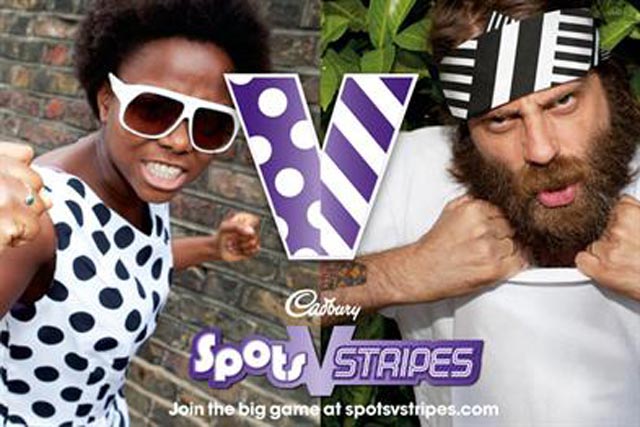 The 'Spots v Stripes' campaign, criticised in some quarters, is shifting its focus behind the Great Britain Olympic team.
The campaign kicked off in earnest earlier this year, centred around the "play idea" of encouraging the nation to take part in games, ahead of London 2012.
The original activity asked consumers to support either spots or stripes. Cadbury is now distilling the campaign into support behind the games and the GB team.
The next major phase of the Spots v Stripes will kick off in the autumn, with the launch of 'Minute to Win It', a TV game show run in partnership with ITV.
This will be followed by marketing support across flagship brands such as Dairy Milk and Cadbury Crème Egg.
Norman Brodie, general manager of Cadbury's London 2012 programme, said "millions" of people have played 'Spots v Stripes' to date.