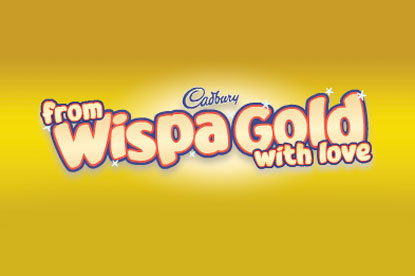 The confectionary company yesterday sent an e-mail to fans directing them to a sneak preview of wispagoldmessages.com, a site on which they can log messages that will have the chance of going up on billboards all over the country. The site will launch officially on 7 September, when the bars go on sale.
The website, created by Fallon, reads: "We've decided to give our advertising space to you guys as a thank you for all the love you've shown to Wispa."
"We have bought thousands of billboards all over the UK and Ireland so that you can share your special messages with the world. Yes, that's right, you let us know your special message and if it gets selected we will post it on a real billboard in the location of your choice.
"So if your mum lives in Birmingham you could post her a special message, say a poem, and we'll try to give you a site as near to her as possible."
Poster sites have been booked in London, Liverpool, Manchester, Birmingham, Glasgow, Newcastle, Edinburgh, Leeds, Sheffield, Bristol, Cardiff, Nottingham, Belfast, Plymouth, Brighton and Norwich.
The idea follows 2008's social media campaign, also created by Fallon, to bring back the Wispa, which resulted in a TV ad starring hundreds of Wispa fans.