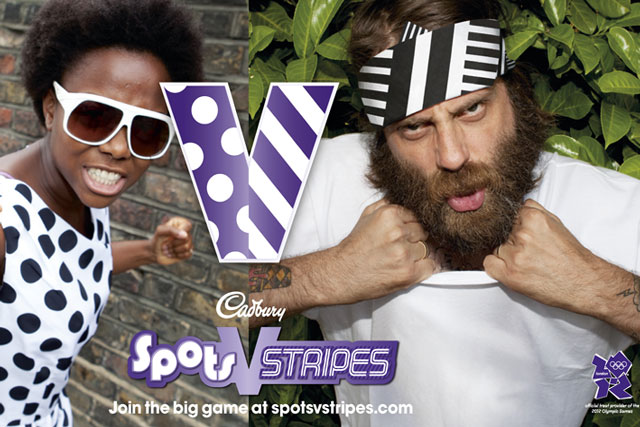 It is understood that the campaign, launched last year to activate Cadbury's £2m-plus, tier-two sponsorship of the Games, has been criticised internally at the Kraft-owned brand for failing to engage consumers.
With the Olympics just over a year away, Cadbury will continue with the campaign, but is searching for a digital agency to handle its online strategy, drive engagement and help attract a key younger demographic.
Cadbury has stated that social media is one of the key channels for Spots V Stripes, and has already launched Facebook pages and online games to tie in with the campaign.
The brand unveiled Spots V Stripes in March last year and launched its first activity in August. Above-the-line and digital creative strategy were by Fallon. As part of the push, Cadbury has launched two limited-edition chocolate bars: Spots V Stripes Challenge Bar and The Big Race.
Luca Miggiano, category vice-president for chocolate for Kraft UK, Ireland and Nordics, denied there were concerns about the campaign, saying: 'We are very happy about how the "stripes" activity is performing.'