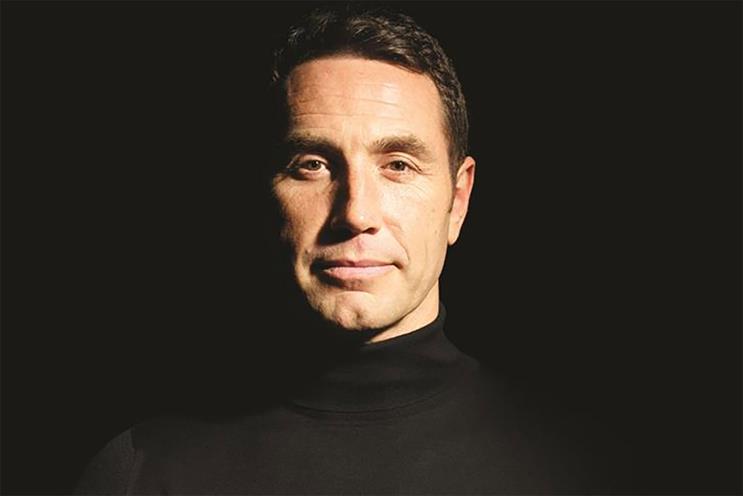 McBride will bring the iconic figure to the 21st century. He will also show a caring and sensitive side, as well as going to extreme lengths to deliver the box of chocolates to women much like the previous Milk Tray Men.
McBride fought off competition from 20,000 people and takes over from James Coombes, the previous Milk Tray Man. The campaign kicked off in October last year.
Gravity Road created an online video featuring celebs competiting for the coveted title In November.
There will be an out of home campaign featuring a shot of McBride donning a black polo neck and holding onto a box of Milk Tray.
The campaign was created by Fallon London with Ryan Delaney handling art direction and Emma Thomas covering copywriting.
There will also be a TV ad later in the year.
McBride told Campaign: "I have to pinch myself every now and then. This is quite surreal. I won this out of 20,000 people, I'm over the moon."
He explained that the modern day Milk Tray man should show off a more caring and thoughtful side. McBride said that in terms of romance, he focuses on thoughtful gestures.
He said: "It's all good making a big romantic gesture but it's not always possible, as I have a wife and son, so I make a point of making a special dinner or making sure the dishes are done."
My wife would say I'm romantic 70 per cent or 80 per cent of the time."
McBride has asked the public to nominate a friend or loved one who they think deserves to receive his first delivery on Twitter to @CadburyUK.
Hortense Foult Rothenburger, a senior brand manager at Mondelez International, said: "We chose Patrick from a long list of applicants because we truly believe he has the qualities of the new Milk Tray Man – someone that is thoughtful as well as adventurous.
"Over the past few weeks we've got to know Patrick really well and are certain he is the right person to carry on the legacy and establish Cadbury Milk Tray as the perfect thoughtful gift."