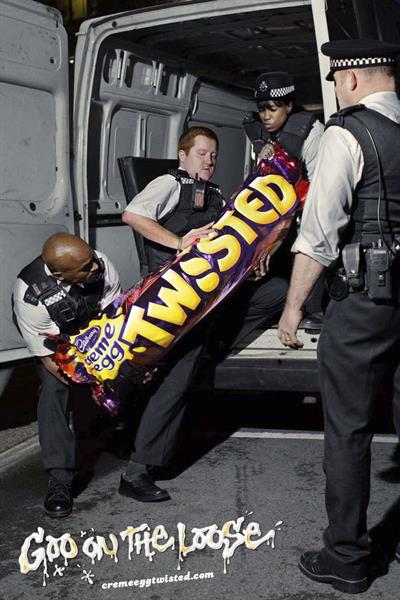 In its second campaign for Cadbury, Saatchi & Saatchi has produced this latest work to promote the new Twisted, Creme Egg goo-filled chocolate bars.
The campaign runs with the strapline: 'GOO on the loose'.
The six-sheet ads will appear from 18 May, while bus super-sides and bus mega-rears launched on the 4th May.