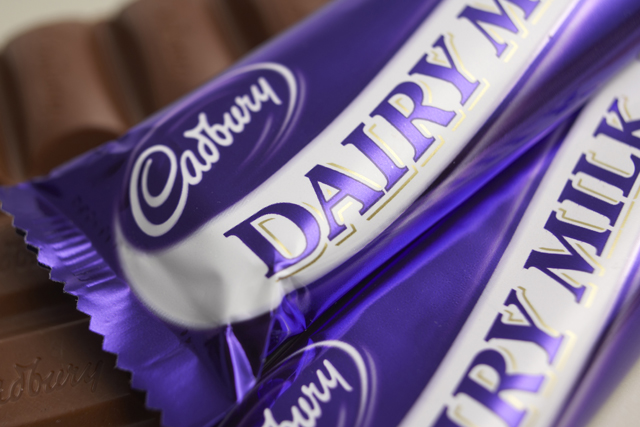 Nestlé was attempting to revoke the Intellectual Property Office's (IPO) registration by Cadbury of the purple pantone 2865c as a trademark, arguing that colours could not be trademark protected.
In November 2011, the IPO accepted that Cadbury showed significant evidence of using the colour on a long-term basis since 1914, but colour trademark could not cover chocolate cakes, assortments or confectionery. This meant Nestlé was able to continue using the colour on its Quality Street product.

Yesterday (1 October), High Court judge Colin Briss ruled that colours were capable of being signs and that "the evidence clearly supports a finding that purple is distinctive of Cadbury for milk chocolate".

However, the ruling does not extend to Cadbury's boxes of chocolates, or dark or white chocolate, as the judge ruled that the colour was not distinctive to chocolate in general.

Other brands that may be considering whether they can trademark a colour are being warned by one lawyer that "colour registrations are notoriously difficult to obtain".

Fiona McBride, partner and trade mark attorney at Withers & Rogers, said: "It can be difficult to prove sufficient use to demonstrate that the colour has become synonymous with the brand in the mind of the consumer.

"However, this decision shows that such registrations can be robust and stand up to a sustained challenge where there is a good amount of evidence of use."

Cadbury, now owned by Kraft, has used the purple pantone shade in its packaging since 1914.

McBride said: "This decision is an important and hard-fought victory for Cadbury. The company has succeeded in providing sufficient evidence to prove that this shade of purple has become synonymous with its branded chocolate bars over many years."

The ruling follows a similar battle between Christian Louboutin and Yves Saint-Laurent (YSL), in which Louboutin was granted trademark protection for its distinctive red soles last month by a US court.
Follow @loullamae_es