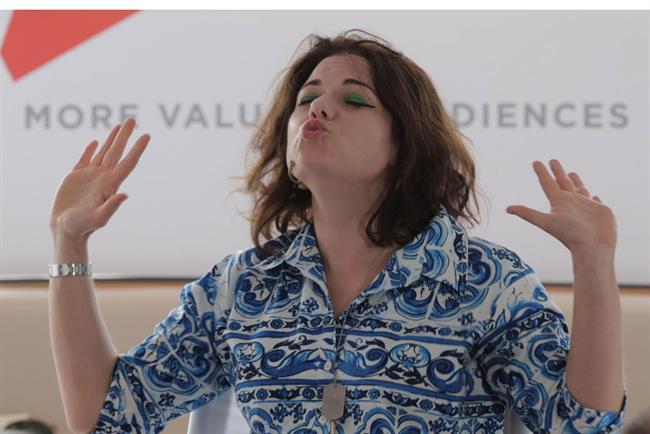 Caitlin Moran, the author and Times columnist, said social media is like a baby, "young and untrained."
"This is the problem with social media: it's ruled by kids. There aren't any tribal elders there," she said.
Speaking with Johnny Hornby, the founder of The &Partnership, during a session at Cannes, Moran said that platforms like Twitter would be improved if more women were involved in their creation.
Addressing other digital challenges, she praised paywalls and explained she and her Times colleagues used to be "huffy" about them until they saw journalists from The Guardian, which doesn't have a paywall, being let go.
"We became very happy about the paywall, which we thought of as the mortgage wall," she said.
Moran also spoke out against cynicism, said more women need to learn to code, and argued that the Spice Girls may have hurt feminism: