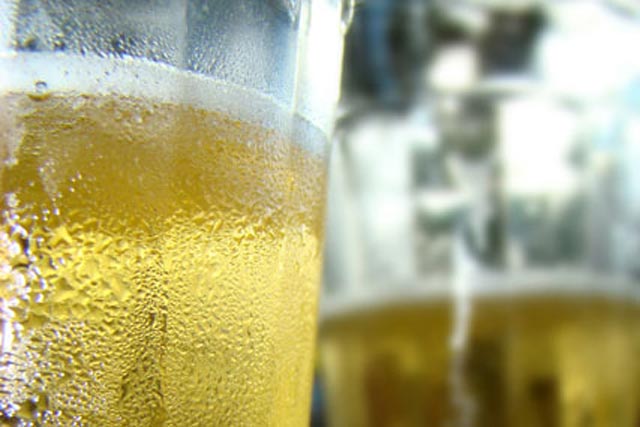 A report, authored by Sir Ian Gilmore, the former president of the Royal College of Physicians, warns that over the past 20 years, deaths from liver disease, mostly caused by alcohol, have more than doubled in the UK, while those in countries including Norway, Sweden, Australia and New Zealand, have remained relatively low.
The study, published in The Lancet medical journal, points to mortality rates from liver disease in France, which dropped from 30- to 10-per-100,000 between 1986 and 2008, while in the UK rates increased from 4.9 to 11.4 in the same period.
The report warns that current and future Government initiatives, which include banning the sale of alcohol under its cost price and increasing duty on high-strength beer, are "inconsequential".
It calls for an introduction of a minimum price of 50p a unit for alcohol, and tighter restrictions on sales and advertising
Gilmore co-authored the report with Nick Sheron, from the University of Southampton, and Chris Hawkey, of the Queen's Medical Centre, University Hospital, Nottingham.
Gilmore said: "How many more people have to die from alcohol-related conditions, and how many more families devastated by the consequences before the Government takes the situation as seriously as it took the dangers of tobacco?
"We already know from the international evidence that the main ways to reduce alcohol consumption are to increase the price and reduce the availability of alcohol, yet the Government continues to discuss implementing marginal measures while ignoring this evidence."
David Poley, chief executive of the Portman Group, the body that represents UK drinks producers said: "Latest Government statistics show alcohol-related deaths actually fell in the UK last year and we want to see that continue.
"That's why the industry puts its energies into funding health education campaigns and working with people who are serious about reducing alcohol misuse in the UK.
"Creating Doomsday scenarios is not in anyone's best interests, least of all the responsible majority of people who enjoy alcohol in moderation as part of a healthy lifestyle."