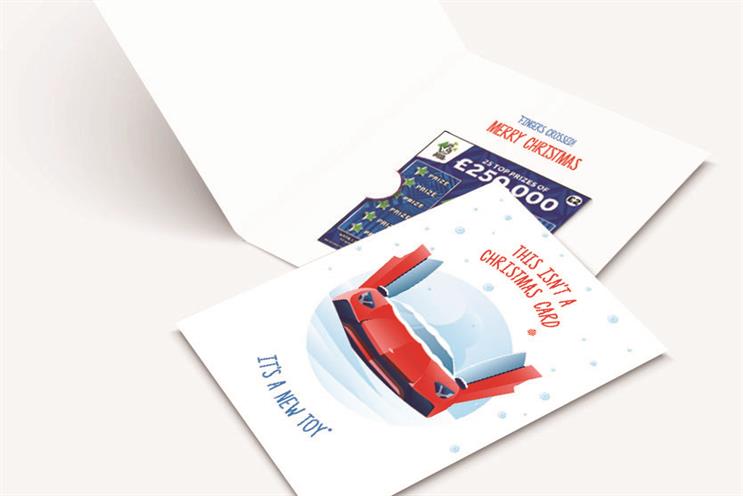 The work, created by Iris' innovation arm The Iris Nursery, looks like a Christmas card and include the scratch card inside.
The images and copy on the front play on what a person could purchase with their potential winnings.
One card features a sports car with copy reading: "This isn't a Christmas card, it's a new toy."
The agency explained that people often buy scratch cards as gifts "as a way to bring a bit more excitement to opening your average envelope" so it decided to take it "one step further".
The cards cost £2 and people can win up to £250,000.
Danny Pallet and Dominic Healey-Gwilliam art directed the work, and Charlotte Hugh and Miguel Monteiro were the copywriters.