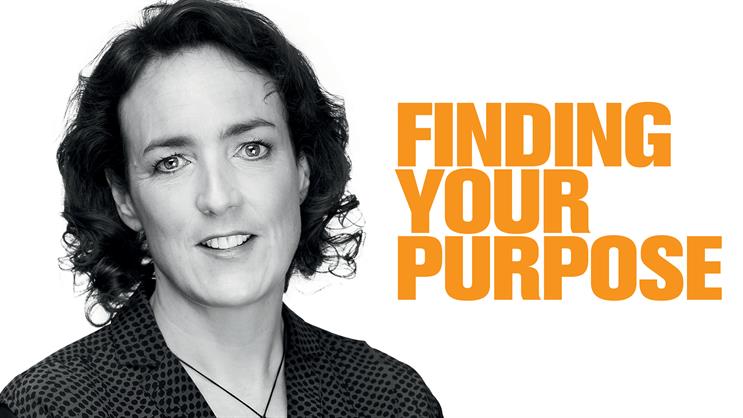 Since 2008's financial crisis, consumer trust in business and its ethics has plummeted. As a result, many consumers – and especially Generation Y, who graduated in this period – think in a completely different way about companies: a brand's values and social purpose are as important to them as its commercial interests.
The more a brand brings its purpose to life in its everyday operations, the more successful it will be.
This isn't just theoretical: Jim Stengel's 'Grow' project, conducted with Millward Brown, proved that businesses that build on the ideal of improving people's lives grow three times faster than their competitors. Campaigns that focus on purpose are also more effective: according to a Warc study, of the top five most-effective campaigns in the world last year, three (Hindustan Unilever, Dove and Lifebuoy) were based on purpose.
Consumers seek out brands and products that go beyond pure commercial gain to do good for the world, and, as a result, new business models have emerged – think Gandys flip flops, Innocent drinks and TOMS shoes. Likewise, many of the world's leading companies are changing the way they think and act. For example, every brand in Unilever's portfolio must now serve a higher purpose, and Mars has built cause-related marketing into the centre of brands such as Pedigree and Uncle Ben's.
Brand purpose
At Camelot, rather than adding purpose, we have the opportunity to brand our existing purpose. We are fortunate that our company mission and brand strategy are the same: to change lives. The National Lottery creates 6m winners a week – 3800 millionaires to date – and our players raise £33m every week for National Lottery Good Causes projects, changing lives for individuals and communities across the UK. These range from the small – a trumpet for a young, aspiring musician – to the £2.2bn raised for the London Olympic and Paralympic Games.
Any purpose-driven strategy has to be genuine – if it's not, Generation Y consumers will be the first to call it out
But any purpose-driven strategy has to be genuine – if it's not, Generation Y consumers will be the first to call it out. Along with the decreasing levels of trust in brands over the past decade, there has been the rise of social media and the ability to share views widely and publicly. In an ever-more connected world – where there are countless opportunities for interaction – brands need to prove they have a place and relevance in people's day-to-day lives. This has led to an increase in content marketing – the latest industry buzzword. But, outside of cats doing crazy things on YouTube or arguing about the colour of 'that dress', what does it really mean?
For me, it means authentic storytelling that involves stories people want to hear, rather than what brands want to talk about; that are relevant, interesting and targeted, rather than simply scheduled on a calendar by a marketing team; and that make an emotional connection with consumers.
Be genuine
We are lucky to have access to content that captures and relays the authentic emotion that lies at the heart of what the National Lottery facilitates every week, both the winning and the giving.
Our winners' calls – that moment when someone rings the National Lottery Line and has it confirmed that they are now a millionaire – have been fantastically successful. They uniquely capture the exhilaration of a transformational win. These pieces of audio brilliantly reflect our brand purpose in a way scripted advertising can't.
Authentic storytelling involves stories that are targeted and have an emotional connection with consumers.
And why would we simply tell people the positive impact that lottery funding achieves when we could show them through genuine emotion and the people involved? For Mother's Day, we worked with the charity Home-Start, which helps support families, to surprise one of their volunteers of 15 years – a wonderful 80-year-old called Edna. We created an emotive two-minute video a few days before Mother's Day and then ensured that it played in cinemas over the weekend, as well as on our owned and earned media platforms. It also got incredible traction across social media, with more than 2.2m views over three days.
Other brands have done this in an equally genuine way: the Dove 'Campaign for real beauty' was an early and brilliant example, celebrating authenticity and inspiring women to have confidence in their bodies. Nike's 'Find your greatness' campaign praised the 'great' in ordinary people.
So, while it might be true to say that content marketing may have become an overused buzzword over the past few years, I believe authenticity and a higher brand purpose are here to stay. But we need to be wary: today's consumers are savvy, and if they feel we are not true to what we are saying, they will let us know.