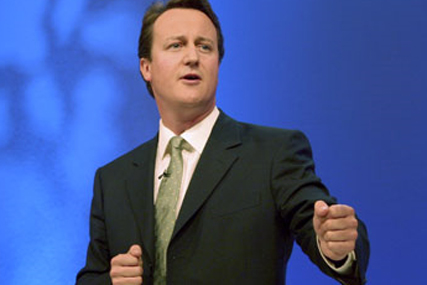 Any such legislation is set to have a big impact on the energy companies' marketing with Ann Robinson, director of consumer policy at uSwitch, claiming Cameron's announcement "has to be a mistake" because it would "kill off competition".
Robinson said: "Consumers will be left with Hobson's choice – there will be no spur, no choice, no innovation and no reason for consumers to engage any more".
Brands including British Gas and E.ON are currently running high profile ad campaigns focusing on tariffs that aim to differentiate themselves from competitors.
British Gas is advertising a newly introduced "fix and fall" tariff, while E.ON has just launched a "best deal for you" campaign that offers customers a choice of five tariffs.
Cameron announced the proposed changes during prime minister's questions yesterday (18 October), when he stated: "we will be legislating so that energy companies have to give the lowest tariff to their customers".
Only last week, Ed Davey, the energy secretary, revealed the government is set to publish its Energy Bill in November, for a second reading before Christmas.
However, Cameron's proposals have stirred a backlash from Labour and led to Caroline Flint, the shadow energy secretary, tabling an urgent question in the House of Commons this morning in order to clarify the prime minister's statement.
MP John Hayes answered the question instead of Davey because the latter was instead attending a talk about the impending Energy Bill at the headquarters of Deloitte.
Flint blasted the Government for making up policy on the hoof and likened Cameron's announcement to satirical show 'The Thick of It', according to Sky News.
Hayes did not confirm Cameron's pledge but instead stated there were a number of options being considered to help get customers the best deal.

Rhys Kealley, lead analyst at Datamonitor Energy, told Marketing: "I'm sure David Cameron said it with the best of intentions but it does not seem to be an announcement that was expected by anyone else with responsibility for energy in the government.

"My view is you set the conditions up in the market for competition to be effective. You allow tariff innovation and you have awesome switching sites – then it doesn't matter how complicated the tariffs are."

Scottish and Southern Energy has issued a statement claiming it "has long been campaigning for an intervention by Government to ensure that differential pricing, as undertaken by some of SSE's competitors, is banned."

Meanwhile, EDF Energy is claiming "our customers want fair, simple and transparent prices" and claimed it is the only supplier that has "promised to ensure our most vulnerable customers automatically benefit from our cheapest prices".

British Gas and Scottish Power are holding off from making statements until the situation becomes clearer, while Npower and E.ON have issued brief statements and are continuing to monitor developments.

Follow @mattchapmanuk