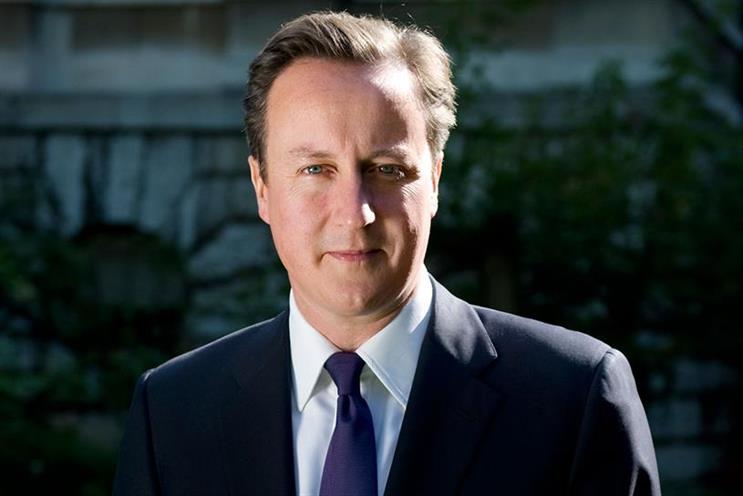 Writing exclusively for Campaign, the prime minister warned that a vote to Leave was "a leap into the dark" for marketing services, which he described as "a part of our economy which, right now, is shining bright".
Cameron said the £20bn-a-year UK ad industry was a "hub of creativity" and "magnet for talent" with "an ability to export their services the world over", but that would be at risk if there is a Brexit.
He added that "many of the world's biggest advertising groups, including Dentsu, Havas, Omnicom, Publicis and WPP, have invested in staff and new offices in the UK in recent years" because the country is a "springboard" to Europe with access to the EU's single market.
"Those who want to leave have no plan for life outside the EU," he said. "What would be in place of our automatic access to the single market? How would inward investment be affected? How would the industry cope with barriers?
"With just 14 days until the referendum, I urge the advertising and marketing sectors to make their voice heard. EU membership is good for British brands and for Brand Britain."
But Michael Gove, a leading Vote Leave campaigner and cabinet minister in Cameron's government, said that British brands could prosper by quitting the EU and dismissed suggestions it would harm business.
"For Britain, voting to leave will be a galvanising, liberating, empowering moment of patriotic renewal," he told Campaign.
"The EU after years of trying still doesn't have trade deals with the US, China or India. But if we vote to leave we can take control of our trade negotiations and seal those deals more quickly.
"There is a free trade zone stretching from Iceland to Turkey that all European nations have access to, regardless of whether they are in or out of the euro or EU. After we vote to leave we will stay in this zone."
Most advertising groups are thought to be in favour of staying in the EU, although some brands have been reluctant to speak out.
Read more reactions to Cameron from agencies and brands