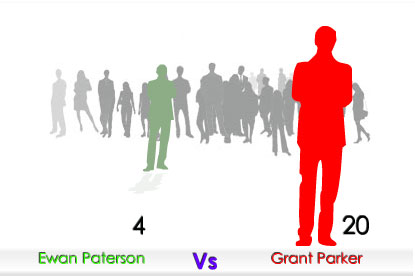 Scores are based on a formula created by Campaign which takes into account how successful individuals have been over the last five years.

The formula trawls Campaign's own awards but also Cannes Lions, D&ADs, ANNAs, Aerials, BTAAs, Creative Circle awards, DMA awards, IPA awards and the Kinsale Shark awards.

The formula takes both quantity of awards won and quality into consideration awarding additional points for victory in specific high profile categories in the most prestigious awards.

So, if you want to see how you perform against your peers start fighting now!

The Campaign Awards Fight widget was built by communications company Propeller.