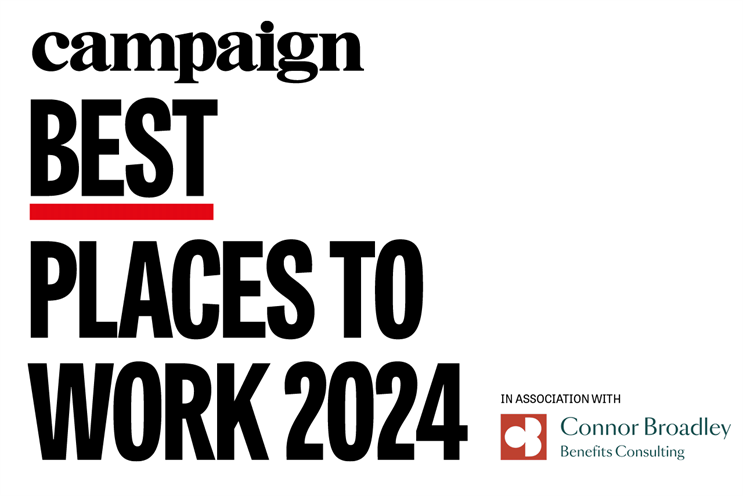 Campaign is on the lookout for the UK's best workplaces within the media, agency, adtech and marketing sectors.
The annual Best Places to Work scheme celebrates employers that are rated highly by their employees and can also demonstrate how their company benefits staff.
The initiative is open to entries from across adland, including the marketing divisions of brands, plus agencies ranging from ad and media to digital, design, production and PR.
The winners will be grouped across different categories according to company size and be featured by Campaign in 2024.
Companies have until 15 December to register to take part in Best Places to Work 2024.
A two-stage assessment by independent research company Workforce Research Group (WRG) will then be carried out, after employers provide information about their benefits, policies and practices, and employees complete a confidential questionnaire on their workplace's culture.
Last year's list of winners featured 100 organisations, after a record number of entries.
There is no charge for employers to take part in the survey and evaluation process, but there will be an option to buy a report on their organisation's employee data, compiled by WRG.
Businesses must have at least 15 employees working in the UK to be eligible to enter, or 15 employees within the marketing division if working for a brand.