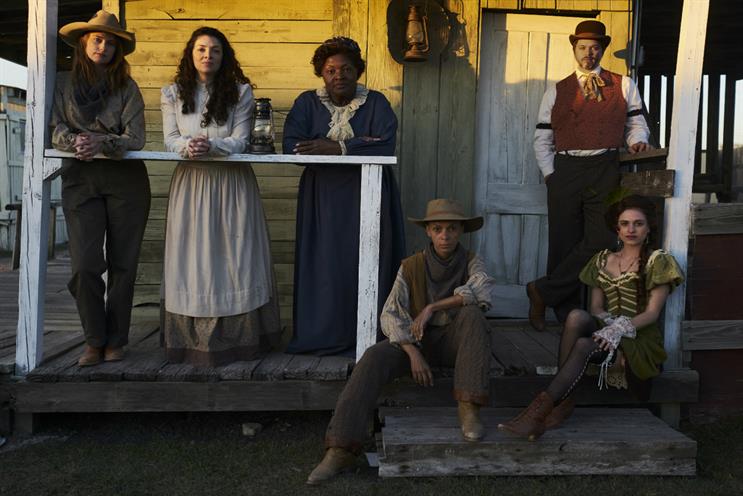 WINNER
HBO 'SXSWestworld'
Giant Spoon
The first season of HBO's science fiction series Westworld, set in a theme park peopled with "robotic hosts", proved a big hit with viewers. But with a 16-month gap between seasons one and two, HBO needed to get fans excited for the second series as well as engaging new audiences.
The television network recreated the Westworld theme park at the SXSW conference and festival in Austin, Texas, which celebrates the best in interactive media, music and film. At SXSWestworld, guests were unleashed into a 90,000 square foot park, entering through the actual train from the series. They could explore iconic elements from the show while interacting with "artificially intelligent hosts", played by more than 60 actors. There were mysteries and puzzles at every turn, mirroring the series' narrative, while hidden Easter eggs held clues to season two. Armed with cameras, guests shared their experiences with the outside world.
Tickets for the three-day event sold out, with standby lines stretching over two city blocks. Westworld became the most discussed TV show on Twitter during the conference, while social impressions reached 1.9 billion. Nearly 500 press articles were published globally, with some touting SXSWestworld as "one of the best publicity stunts of the 21st century".
Highly Commended: The Honda Challenge Lab – Jack Morton Worldwide
Honda worked with Jack Morton Worldwide to create a Challenge Lab experience at the 2017 Goodwood Festival of Speed.
The activation included a series of physical and mental challenges to provide an insight into the brand's technical innovations and quirky features. Visitors to the stand were greeted by Honda staff wearing branded white lab coats and given a goodie bag and RFID pass to take part in the challenges, which included a climbing wall.
Guests could also "feel the force" of the Civic Type R, with high speed fans blowing in their faces and their reaction speeds put to the test.
Finalists
Jägermeister - Jägerhaus – FRUKT
WB Blade Runner 2049 Experience Presented by Johnnie Walker – Giant Spoon
Taste of London - Laurent-Perrier Rosé Masterclass with Indie Ecology – IMG Culinary
LIVE IN LEVIS – LIGHTBLUE