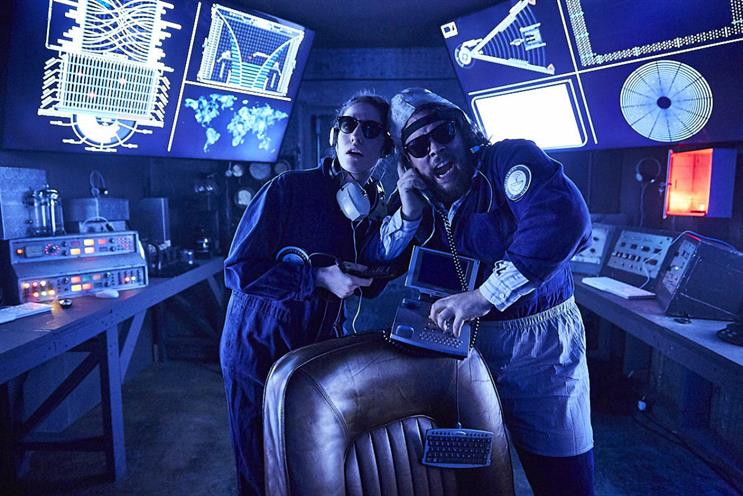 WINNER
RYOT Studio 'The RYOT Studio Tour'
Swamp Studios
RYOT Studio staged an immersive tour showcasing its skills and offering to new prospects, partners and existing clients.
Guests were invited to a run-of-the-mill office tour, with expectations purposefully kept low. RYOT wanted the event to reflect and underline a major facet of its identity – an aversion to boring storytelling, a passion for invention and innovation and the ability to surprise. The activation was devised with Swamp Studios.
Attendees were rewarded with an unexpected, fully-immersive, interactive experience, taking place in a seven-room custom-built arena inside a warehouse. Upon arrival, they received an introductory address from RYOT's UK head, until a fire alarm called for everyone to be evacuated – only for them to be led to a secret entrance to an underground warehouse where the 'real' RYOT Studio was waiting to be discovered.
The audience were taken on a tour of RYOT Studio's departments – Insight, Creativity, Innovation and Distribution, populated by characters who helped them better understand RYOT.
By the end, RYOT's four 'pillars' were firmly established. Guests also enjoyed a post-show interactive bar with themed cocktails and demonstrations of past RYOT activations. The event resulted in a 50% increase in briefs and new revenues too, with the event replicated in New York and Toronto.
Highly Commended: Accenture Kaleidoscope – Synergy Global
Kaleidoscope, a new event from Accenture, aimed to educate, excite and inspire its clients on the application of emerging technologies.
This event, hosted across two days, featured 37 Accenture partners and more than 230 high-level attendees, with the space split into two zones. Companies such as Google, Oracle, IBM, Dell and SAP exhibited their latest technology and future trends, while on day two, STEM school children were able to interact with all the partners and listen to some of the leading speakers, helping change the perception of technology and inspire the next generation.
The event exceeded expectations on a number of levels: target number of attendees, target partner 'exhibitors' and partners' pipeline engagement.
Finalists
Deloitte - Experience Analytics – Audience
Google Play Playtime 2017 – Gramafilm
Dassault Systèmes 3DS – Iris Culture
Adobe Summit 2018 – Taylor Bennett Partners