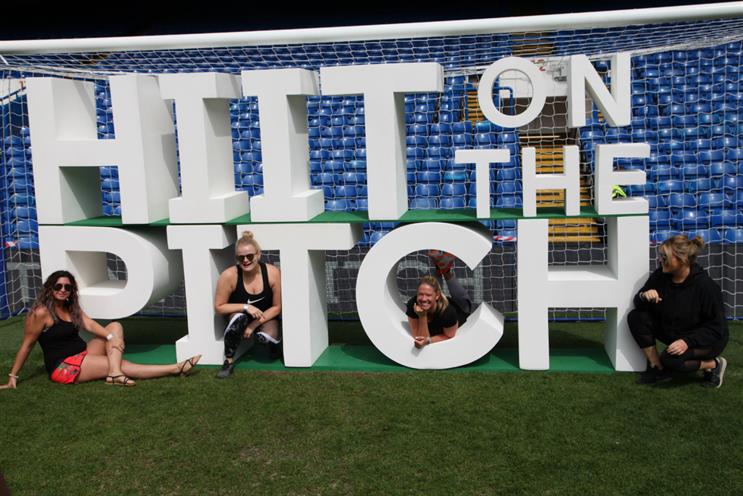 WINNER
Chelsea Football Club 'Hiit on the Pitch'
XYZ
Chelsea Football Club wanted to reach new audiences and convert generic sports fans into Chelsea brand fans.
It tapped into areas that were relevant passion points for sports fans, such as health and fitness, with its "Hiit [high intensity interval training] on the Pitch" activation. The club worked with XYZ and Chelsea fan and health guru Joe Wicks to deliver the activation, which involved hosting the first ever Hiit session on a pitch inside a football stadium.
The aim was to not only target new audiences but to create an activation that empowered consumers and encouraged exercise. Those taking part in the sessions were allowed to walk on to the pitch, creating a 'wow' moment from the start, while DJ Marvin Humes provided the tunes throughout the fitness sessions.
The campaign communications and the live event itself were distributed across both Chelsea's and Joe Wicks' channels, maximising the digital amplification. A total of 1,200 fans took part in the activity at Stamford Bridge across the two sessions, while 18,500 took part online by tuning in live. Post-event, 3.9 million people have watched the sessions on video.

Highly Commended: Accenture Kaleidoscope – Synergy Global
Kaleidoscope, a new event developed by consulting firm Accenture and Synergy Global, focused on creativity and collaboration, aimed to educate, excite and inspire Accenture's clients and prospects on the theme of emerging technologies.
The event featured 37 technology partners split across five zones, looking at the following areas: AI is the new UI; The Uncharted; Ecosystem Powerplays; Design for Business and Workforce Marketplace. Radio-Frequency Identification (RFID) was used to record the number of engagements across all partners for the duration of the event and partners were given personalised iPads that recorded guests' data when they engaged with a stand.
Finalists
Bazaar At Work Summit – Hearst UK
ITV Studios Global Entertainment Drama Festival – ITV
PIMM's All England Tennis Club Pourage Activation – Verve Live Agency for Diaego
Wonkfest – Wonkhe