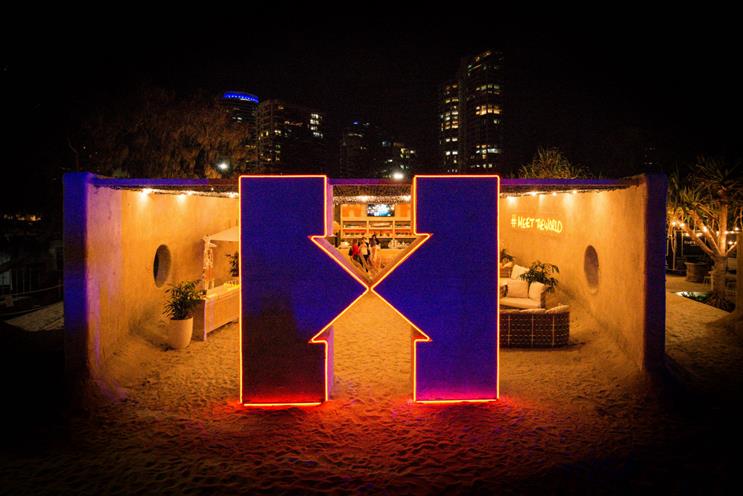 WINNER
Hostelworld '#Meettheworld'
Lively
Hostelworld wanted to bring to life its "Meet the world" brand messaging, which is focused on bringing people together, as well as change people's perceptions towards hostels.
Working with agency Lively, and through a partnership with the Gold Coast Tourism Board, Hostelworld created the first 'live-in' sand hostel at Kurrawa Terrace on the southern Gold Coast. Twenty-four tons of sand were used to build an eight-bed dorm and a private double room.
Cultural experiences were showcased over the course of the three-day activation, with activities including sand-sculpting, surfing, beach volleyball and yoga. Street food was also available alongside local craft beer from Burleigh Brewery. The evening featured live cooking demonstrations and cocktail making masterclasses, with fire dancing performances, live bands and DJs.
A competition was also launched to win a night's stay in the sand hostel. Besides competition winners, other overnight guests included media, social influencers and those who managed to book an exclusive spot via the Hostelworld booking site.
A 360° content plan used social channels across nine markets; there was also a dedicated landing page in six languages, a Hostelworld homepage takeover and CRM support. The campaign reached more than 41 million people and engaged 5.5 million with articles, videos, livestreams and other activities. The competition attracted 21.5 million entries, making it Hostelworld's most engaged global competition to date.
Finalists
Taste & Diageo – IMG Culinary
Chevrolet Goalkeepers – Jack Morton Worldwide & Commonwealth