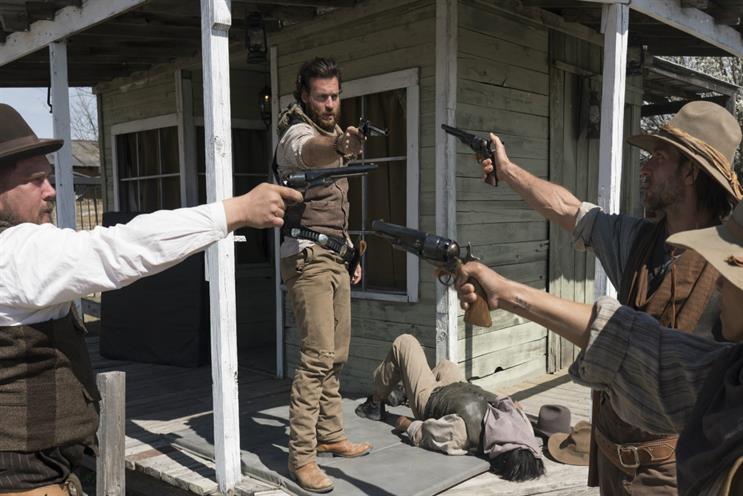 WINNER
HBO 'SXSWestworld'
Giant Spoon
Television network HBO's series Westworld focuses on a luxury theme park where guests can enact their wildest fantasies. In the run up to the second season's release, HBO created an experience to reignite fans' passion while also giving newcomers an accessible yet adrenaline-pumping entry point into the show.
It built a replica of the set featured on the show during South by Southwest in Austin, Texas, the annual event dedicated to technology, music and film. The experience, which ran for three days in March, took four months of planning and five weeks of on-site construction, with nearly 60 vendors bringing SXSWestworld to life.
The park was located a 30-minute drive from downtown Austin. Guests could explore 16 structures, including iconic establishments from the show, with the park acting as a massive content generator, where thousands of guests could share their outdoor experience with the outside world.
Fans and uninitiated viewers alike had the opportunity to explore and interact with over 90,000 square feet of space, 66 actors and 444 pages of immersive theatre as if they had been transported into the show.
Highly Commended: Lumiere London 2018 - Artichoke Trust
After its inaugural success in 2016, Lumiere London light festival returned for four nights in 2018 in January, the capital's quietest month. London's iconic architecture and streets were transformed into a nocturnal art exhibition by some of the world's most exciting artists, with 54 installations showcased across north and south London.
Produced by Artichoke and commissioned by the Mayor of London, the festival reinforced London's global reputation as a leader in culture and attracted 1.4 million visitors, engaging sponsorship from 46 different organisations through bespoke sponsorship packages.
Finalists
WB Blade Runner 2049 Experience Presented by Johnnie Walker - Giant Spoon
Honda Challenge Lab - Jack Morton Worldwide
Slideatron – Produce