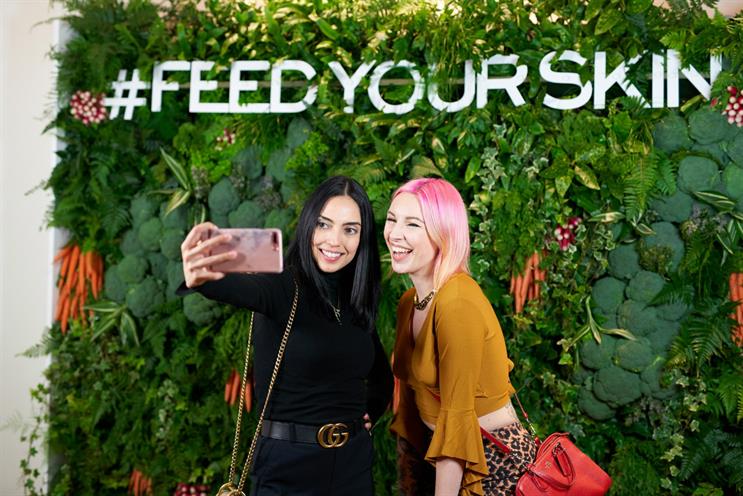 WINNER
Carousel
Marylebone-based venue Carousel has a team of 35 full-time employees, with a supporting part-time team of 25. Alongside space, services provided include creative in-house production, food and drink.
In 2017, the Carousel team focused on establishing its new 3,500 square foot 'Next Door' space in Baker Street as a venue for brand activations, pop-up shops and concept stores. It set itself the target of quadrupling its dry hire revenue versus the previous year. It identified the fashion and beauty sectors as a good fit for the new space; it approached brands directly, built relationships with brands' PR and production agencies and hosted showcases for selected clients to promote the space.
Success was measured by using HubSpot to track enquiries by sector, space, type of event and conversion rate. Carousel increased dry hire revenue by 728%, but it was the type of events and brands it attracted that cemented Carousel's success.
More than 400 events were staged across its spaces, with brands including ASOS, Aveda, Phase Eight, Sweaty Betty and Ted Baker. Highlights included an Instagram-friendly UK pre-launch for NYC-based online cosmetics giant Glossier, a breakfast workout with Sweaty Betty to launch its Zero Gravity leggings and the creation of an immersive #feedyourskin universe to celebrate the release of Elemis' Superfood Skincare System.
Highly Commended: Tobacco Dock

Tobacco Dock hosted more than 100 events last year, ranging from smaller conferences to trade and consumer shows. Highlights included Nike's hospitality at the IAAF World Athletics Championships, Women of Silicon Roundabout, BAFTA Gaming Awards, Tableau Software's Tableau on Tour user conference, the fifth Meatopia, the 41st FIPP World Congress and HM Treasury's International FinTech Conference.
With a team of just 24 – relatively small in proportion to the size of the venue – Tobacco Dock has regular cross-departmental training and there is a mentorship programme available. Alongside investing in employees, Tobacco Dock has undergone refurbishment to its Grade I Listed spaces.
Finalists
Alexandra Palace
Hawker House (One of Seven Street Feast Venues)
Westfield Europe