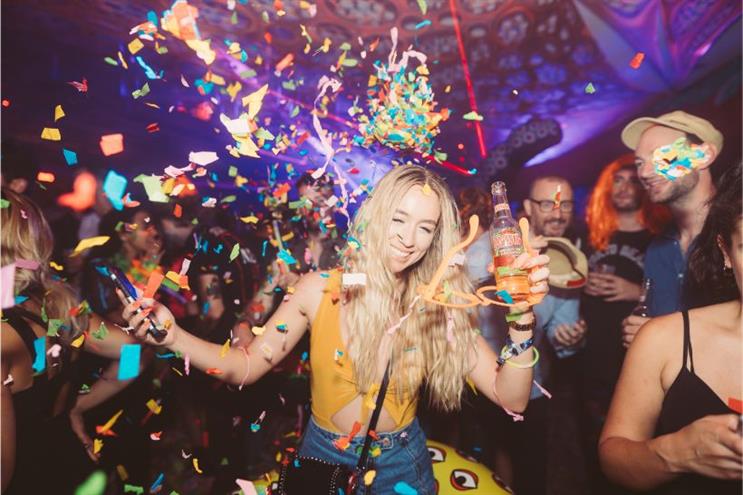 GOLD
Desperados 'Deep House'
Jack Morton Worldwide and We Are Pi
This Desperados experience pushed the boundaries of what was possible and delivered a never-been-seen-before party experience that made waves around the world.
Jack Morton worked closely with We Are Pi and Elrow to take the elements you'd expect on a normal dancefloor and submerge them for a unique underwater party in the deepest pool in the world.
International DJs Peggy Gou and Artwork performed in an underwater tunnel that ran through the centre of the pool and the music was piped directly into customised Sea Trek underwater helmets and pumped out through an underwater sound system. Lasers, lights and glow sticks transformed the pool with dazzling visual effects that refracted and magnified through millions of bubbles injected into the scene. Performers swam above, below and all around the 400 guests.
The imaginative experience generated brand fame that exceeded previous benchmarks.
SILVER
Highways England 'BikerTek'
Haygarth with adam&eveDDB
Highways England wanted an experience that encouraged motorcyclists to recognise the consequences of reckless riding. But after years of safety campaigns that implored bikers to 'kill your speed' – which relied on guilt tactics – the traditional delivery of the message was falling on deaf ears.
Real bikers with real accident stories went undercover as BikerTek staff at a motorcycle parts pop-up. The store toured across 13 biker-centric locations and, once visitors were inside, the shocking truth was revealed, that the parts on offer weren't for bikes but actually to heal injuries. The staff were able to recount personal stories of accidents, and deliver Highways England's lifesaving message.

BRONZE
Major League Baseball 'London Yards'
Imagination
The fierce rivalry between the two London Series teams was used as inspiration for a three day festival of all things baseball. The best of Boston and New York culture was brought to a millennial audience in London and was reflected in terms of environment, branding and programming.
Baseball activations, ballpark food, screenings and music converged to create an infectious atmosphere and unique experience.
FINALISTS
A Night At...The Louvre by Amplify for Airbnb
Curiosity Rooms by Google Pixel 3 by Amplify for Google
YouTube Music: In Residence by Amplify for YouTube Music