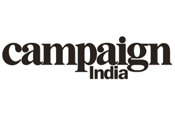 Visit Campaign India
News stories covering high-profile appointments have already proved popular on the site, which offers daily news for readers in the advertising, media, digital media, marketing, direct marketing and public relations sectors in India.
Rupert Heseltine, chairman of Haymarket (India) Media Pvt Ltd, said: "Campaign India's online team, led by editor Anant Rangaswami and deputy editor Bindu Nair Maitra, now have a site that is relevant, informative and engaging.
"And as campaignindia.in builds an active and outspoken audience - as I am sure it will - it will become the prime online meeting place for India's dynamic advertising, marketing and communications industries."
Campaignindia.in also features job classifieds, event listings and blogs. The site allows users to sign up for an email newsletter, and industry professionals can take advantage of online registration for Campaign India in print.
Jim James, publisher of Campaign India and director of Haymarket Media (India) Pvt Ltd, said: "It has been very much a team effort between the Campaign teams in Mumbai and London, as well as Hong Kong's Media team and in-house digital experts Haymarket Business Interactive."
Campaign magazine has been published weekly in the UK since 1968 and, in 2007, its Indian edition became Haymarket's first wholly-owned title to be launched in the region.