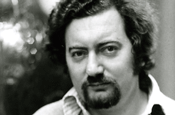 The man who came up with the name "Campaign" after Haymarket bought and relaunched the World's Press News, only spent a relatively short time at the helm, but was instrumental in defining what at the time were ground-breaking design and editorial standards in business publishing.

The former Haymarket chairman, Lindsay Masters, who hired Jackson after a protracted recruitment process, said: "I interviewed dozens of candidates. When I met him, I knew immediately I had the right man in Michael Jackson, a natural news man with national press experience."

Jackson joined WPN from the Daily Herald, the then TUC-owned newspaper. Born in Wetherby,Yorkshire, in 1942, he attended King James grammar school in Almondbury. On leaving, he became a trainee on the Huddersfield Examiner, launching a journalism career that he continued until his death.

"The effect of Michael Jackson's Campaign was both immediate and lasting. It made us sharper, more self-aware, more competitive, more acquisitive, more conscious of personalities, more gossipy, more gong-happy. Most of this was good," Jeremy Bullmore, a member of the WPP advisory group, said.

Renowned for his blunt Yorkshire wit, Jackson also injected hitherto unseen professionalism and humour into the trade magazine sector, setting the Campaign tone for years to come. "The character and personality of the magazine was his for a long time; it lasted through many editors," said Masters.

On leaving Campaign in 1969, Masters continued his writing career. In 1976 he wrote The English Pub and the following year the World Guide to Beer, the book that built his reputation as Britain's foremost beer expert. He went on to present the 1990 Channel 4 series The Beer Hunter and remained a prolific journalist, writing for a string of magazines and national newspapers.

Jackson died at his home in Hammersmith. His first wife, Maggie O'Connor, died in 1980. He is survived by Paddy Gunningham, his partner for 26 years.