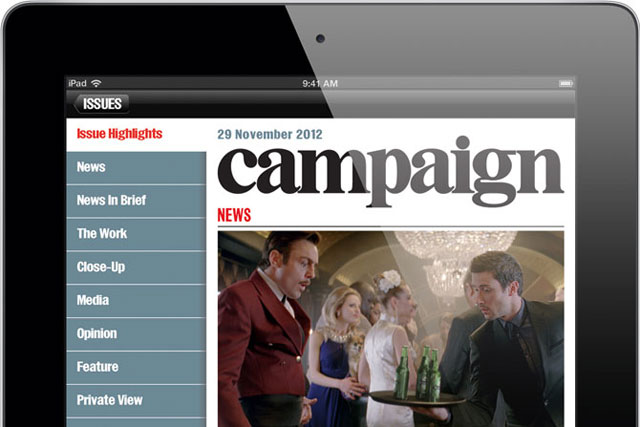 It is a joint venture between Haymarket's in-house development team and Kaldor Group, using Kaldor's Pugpig platform and HTML5 technology.
It's free to download for a trial period. Click to download.
http://bit.ly/11ZCpQ4
The launch of the app is being supported by Newsworks, the newspaper marketing body.
Rufus Olins, the chief executive of Newsworks, said: "Newsworks is delighted to be partnering with
Campaign
on its app edition. It's a significant moment in the history of
Campaign
and reflects the changing ways all of us now read news and information."