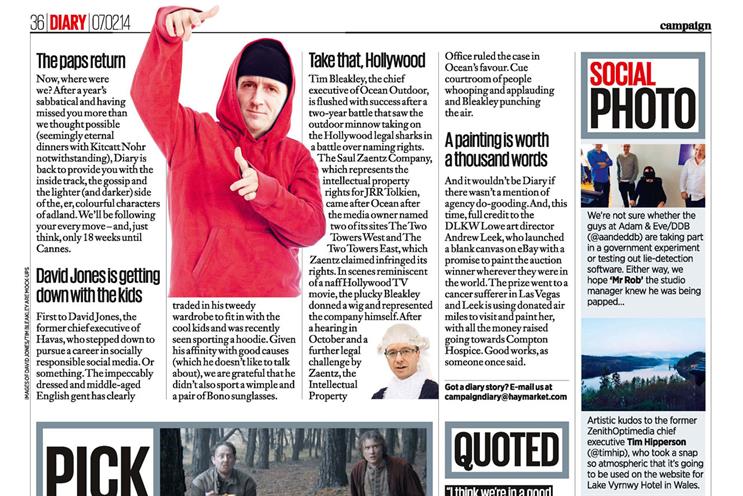 The 46-year-old bible of the advertising and media world has introduced regular column slots from both ad markets around the globe and from the technology sector. These columnists will rotate both in personnel and the international markets that they focus on.
Campaign has also built a 'The World's Talking About…' spot, which identifies marketing campaigns or stunts that have become topical phenomena in the world of social media.
Among other changes, the magazine brand has reintroduced its famous Diary page on the back of the print issue – and on the iPad app and website – but with a greater emphasis on social media activity from the colourful people in advertising.
Danny Rogers, editor-in-chief of Campaign, said: "Campaign will continue to evolve, reflecting the driving themes of the advertising industry. The UK is increasingly a global hub for creative marketing services. Meanwhile, technological innovation is transforming the world of commercial creativity.
"The new changes to the brand reflect these trends – and also adjust the crucial balance between print and digital, the authoritative and the entertaining."